Here it is Coolest Electric Scooter – BMW Motorrad Concept CE 04
The BMW Motorrad Concept CE 04 is consistently continuing what the Germans started in their first electric maxi-scooter BMW C evolution and the idea of bike Concept, improving mobility and pleasure.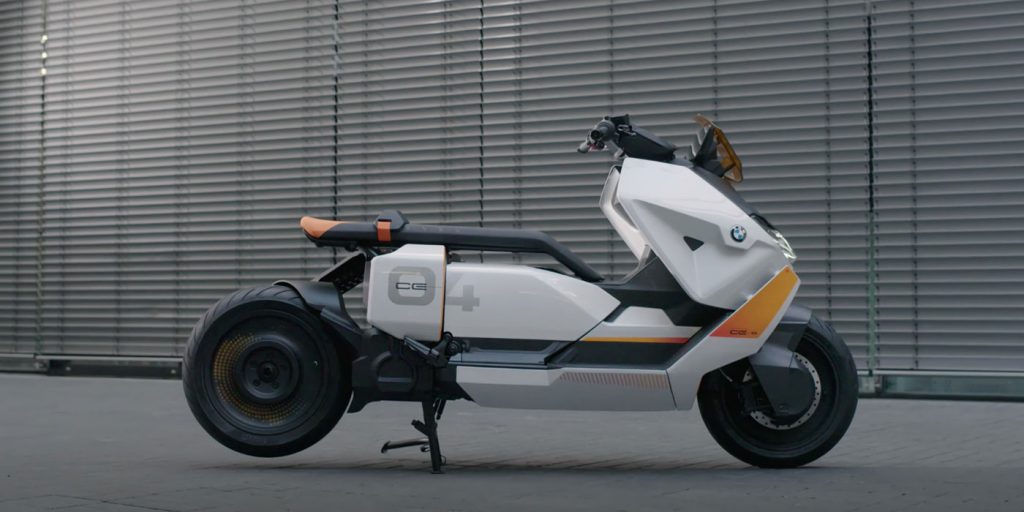 The BMW Motorrad Concept CE 04 is determined to help you arrive quickly from work to your friend's place, from a café to the city always networked, in other words, integrated into urban life. Includes driver, smartphone, and the Definition CE 04.
That is to say, riding this bike allows you to easily reach your destination and helps in the regeneration of the environmental footprint. It is remarkable that the Definition CE 04 is not available for sale, and it has no production series model.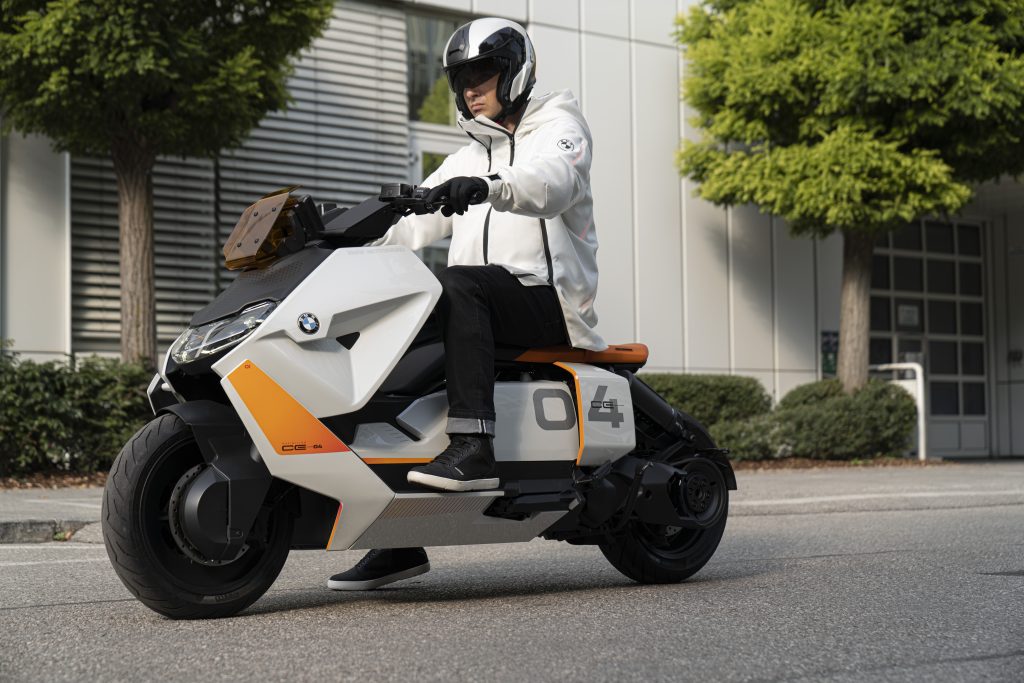 The vision of the CE 04 was designed exclusively for the German designers and developers, which started with how will they move through the big city in the future. They really wanted something compact that should give them the freedom to get to any destination on green energy. The basic concept was a dynamic silhouette: shaping it by large and calm surfaces, interspersed by sharp edges.
Basically, making the vehicle a good-looking one. A design that combines functionality and digital reality.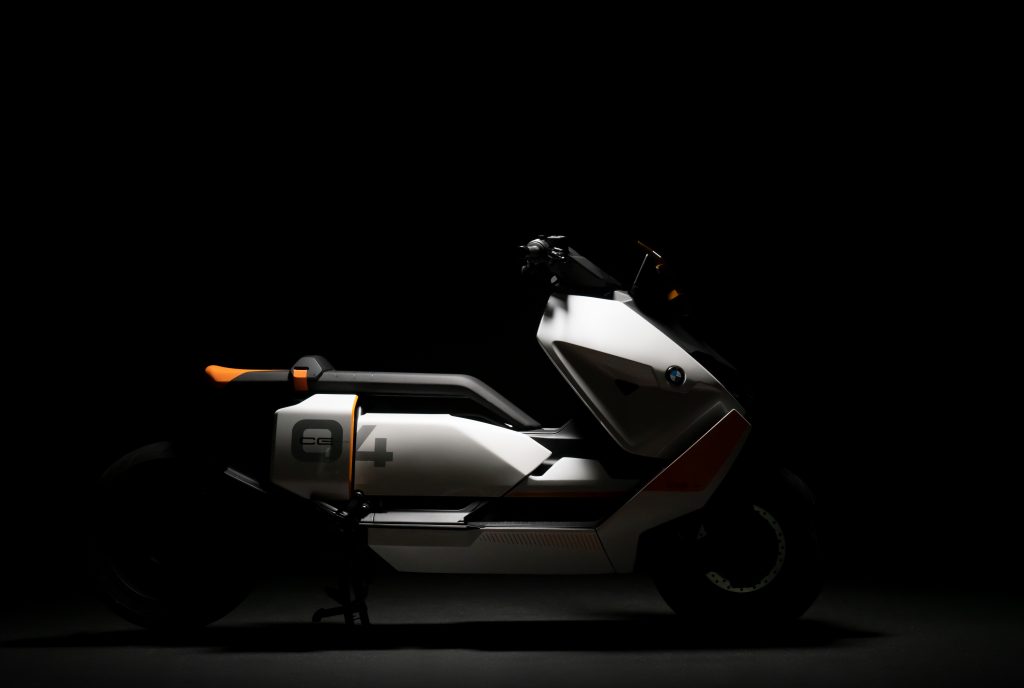 It has a designated area for the helmet or a bag in the storage compartment, which can be opened from the side of the bike. Of course, the look of the bike boasts finishes in metallic mineral white, grain parts in matte black, some strips with an orange-red color gradient, and aluminum wheels in a disc-wheel look. Finally, and not meaningless, the rider's equipment is also noticeable with the reflective strips on the coat that surely provide extra visibility.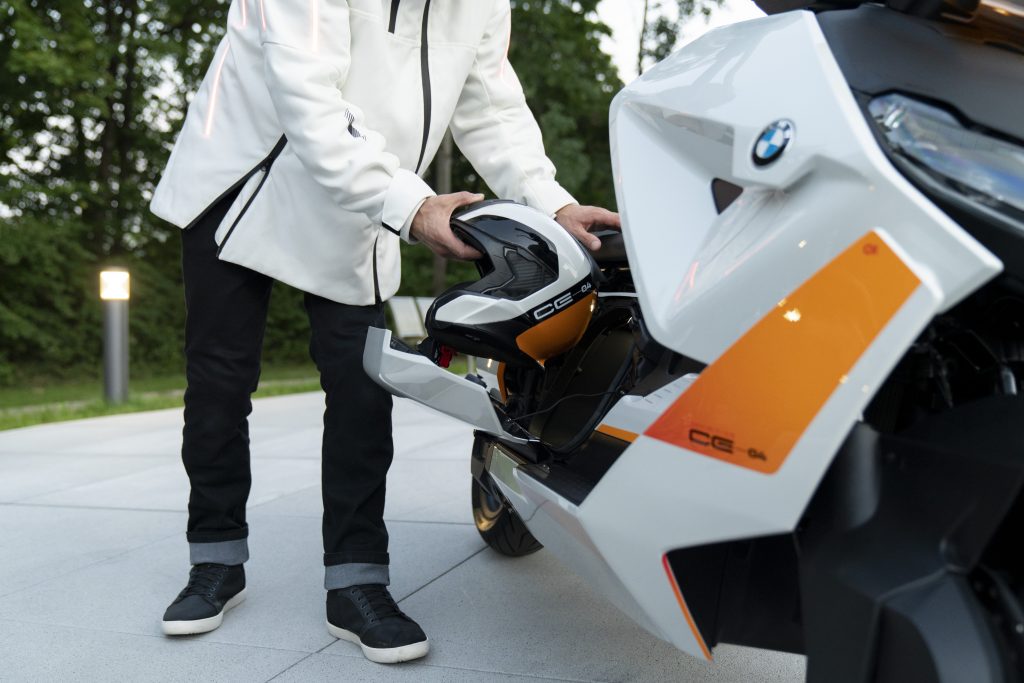 The clear display becomes the interface between digital life and analog life-containing all important information. The definition model knows the next destination, navigates along the route in a targeted manner, and your favorite playlist is played in the background. Networked, life goes on: smart, integrated, and completely intuitive.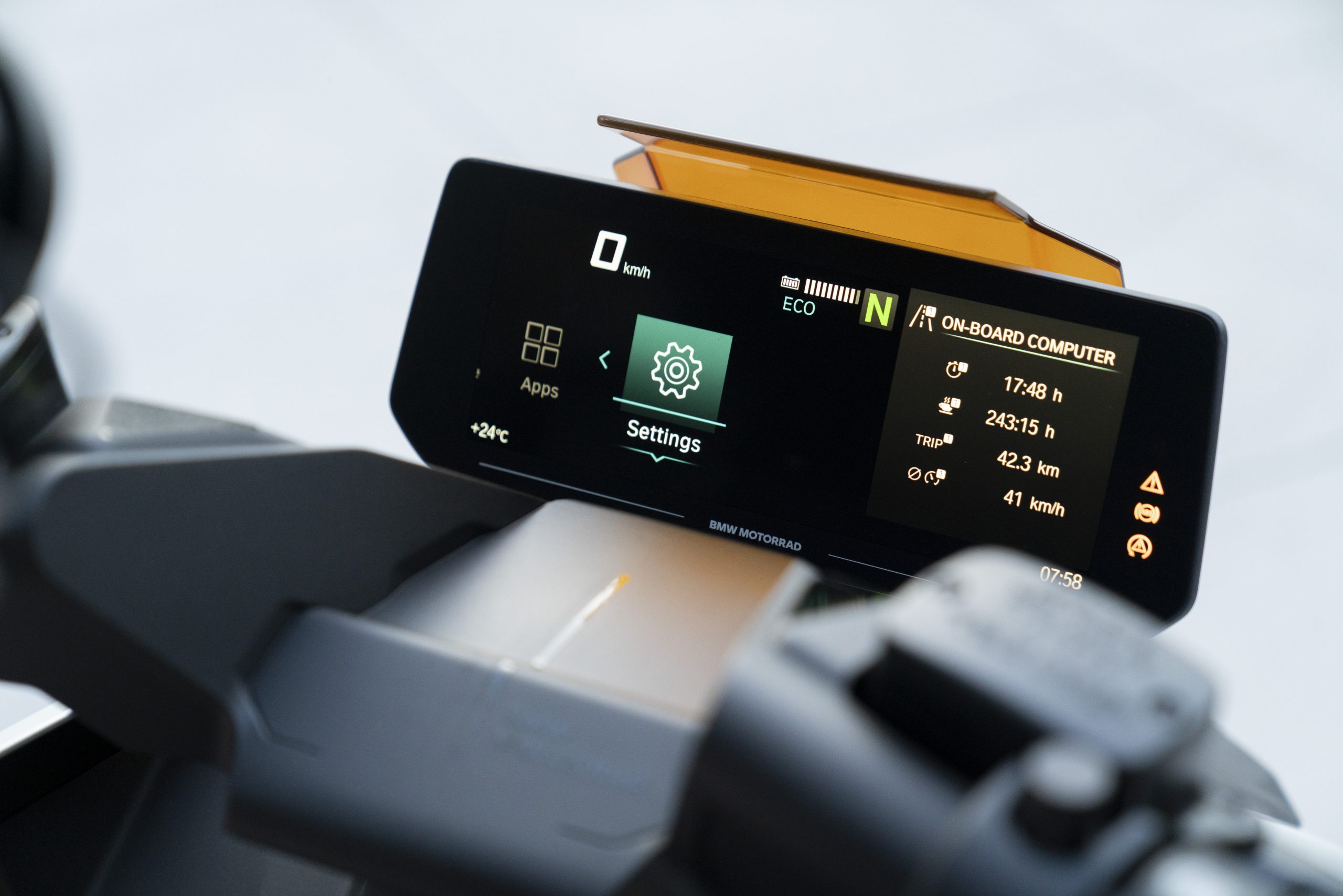 You can be stylish and safe at the same time due to parka equipment. The informal cut parka looks as good when you are riding around the city as when you are having a fun get-together with friends and family. The coat has a non-visible protector without attracting attention, meanwhile, the robust and breathable high-tech material is keeping you warm and dry, feeling like you are always home. Including lights in the sleeves and hood surely increases visibility on the road.
Surprising for everyone, you can switch them on or change the color using sensors on the sleeves.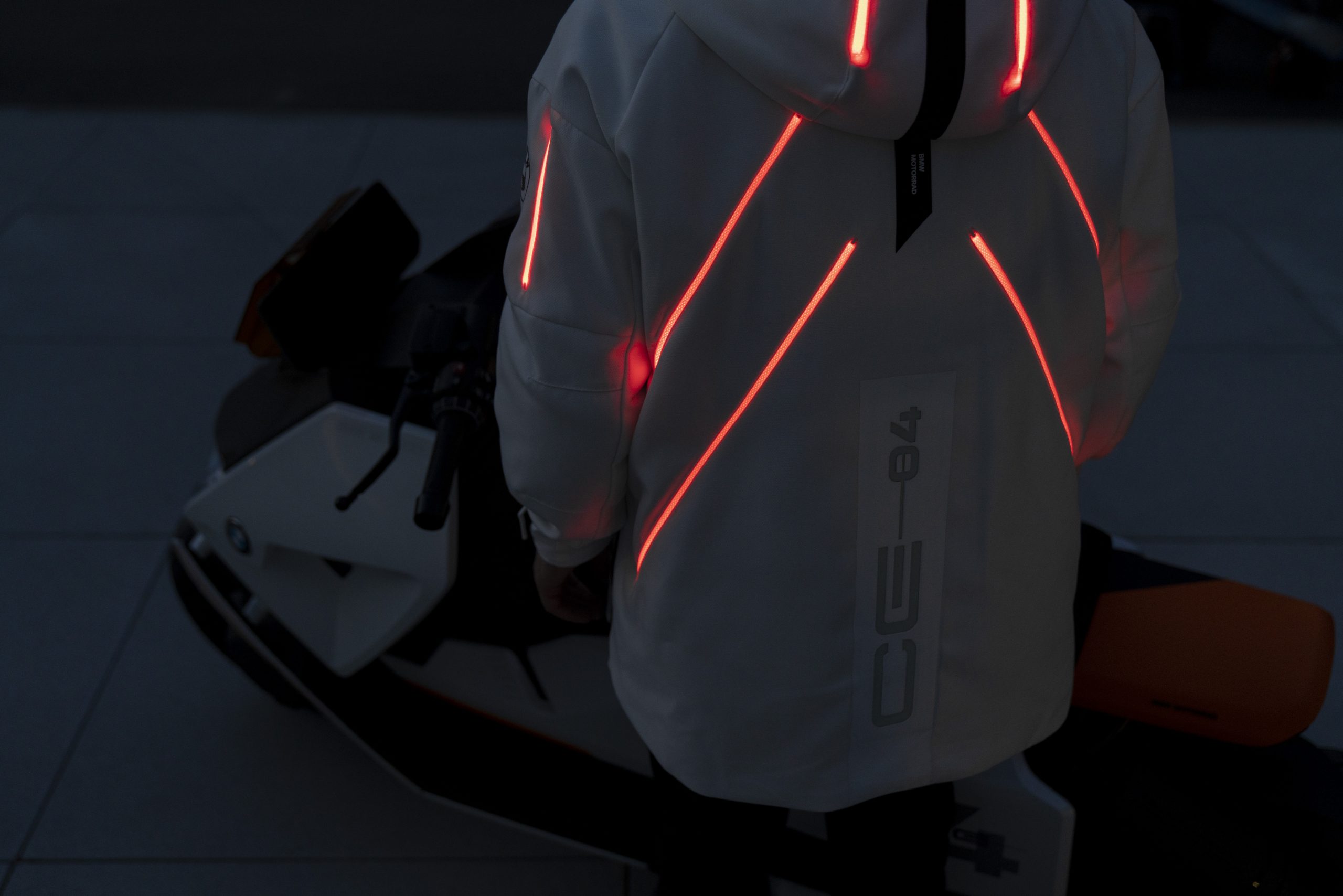 If this wasn't already enough, the inductive charging function in the pocket, makes sure your smartphone is always charged too. Can complete the look with black riding jeans, sneakers, and a white open-face helmet.
That, by the way, was created to have functional clothing that simply looks good.
BMW Motorrad Concept CE 04 – Photo Gallery