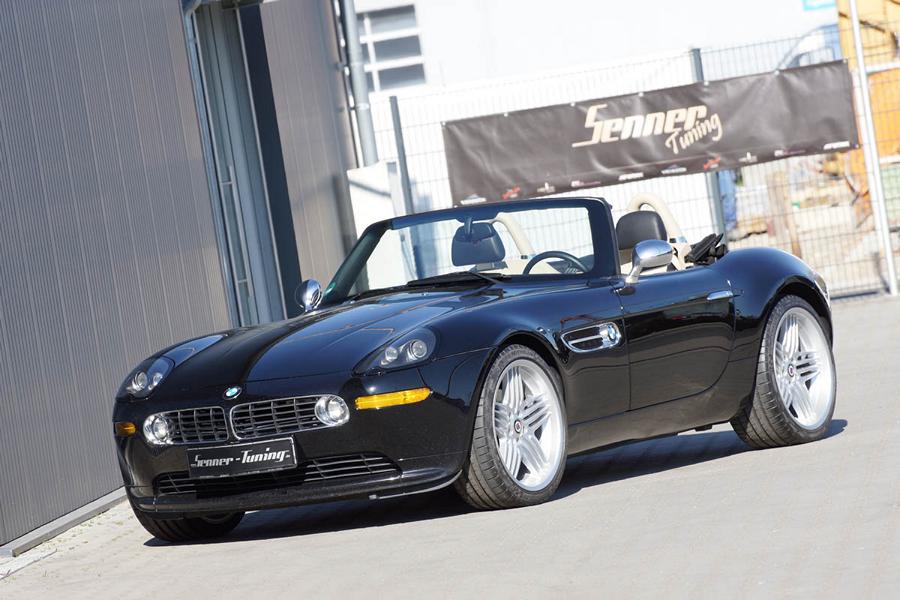 For some, it might sound unbelievable, but the beautiful BMW Z8 (model series name: E52) is a true classic at 20 years old (it was produced from March 2000 to July 2003). And a very rare one at that. After all, only 5703 examples of this homage to the BMW 507 were built by hand. And even more exclusive was the Alpina Roadster V8, with slightly more torque but 381 hp, but with a slightly less powerful Alpina F5-V8 under the hood. There were only 555 examples of the Buchloe roadster. Other differences from the regular Z8 were a softer chassis, a 5-speed automatic gearbox, and smoother steering, and in the end that could only mean one thing and that was the fact that the Alpina version was way more comfortable than the factory Z8 and was specially designed for the US, where 450 of the 555 cars were sold.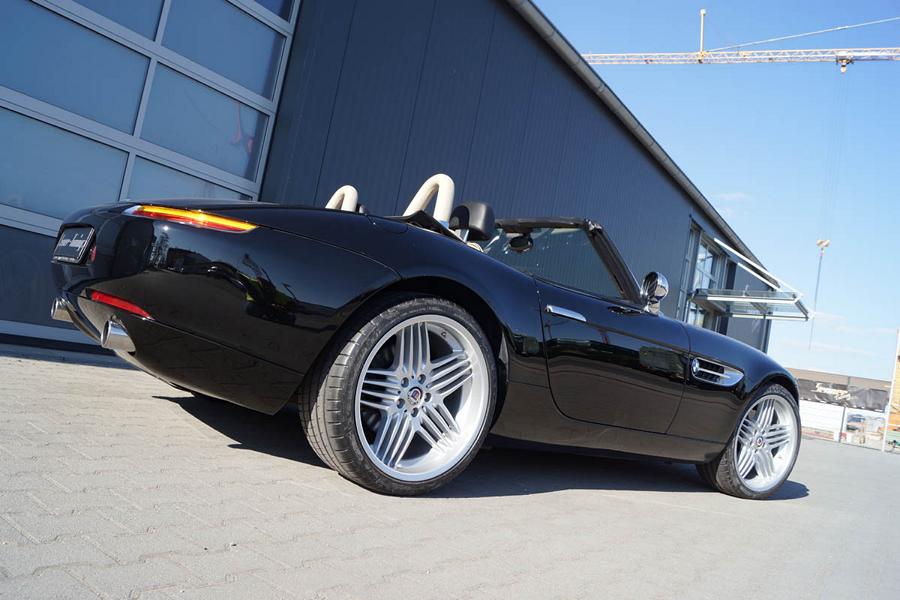 And the Z8 team has now taken on a Z507 with fancy side air intakes and a wide, flat kidney grille as an homage to the unforgettable 1956 from XNUMX Senner Tuning. Omitted, however, are the modern LED taillights and indicators. These came as standard equipment on the Z8 and were well ahead of their time. On the other hand, the Ingelheim am Rhein-based company supplied the beautiful set of Alpina Roadster Z8 wheels mentioned above and a performance upgrade for the M5 engine with 400 hp and 500 NM of torque, as per factory specifications. The eight-cylinder free-aspiration received a sport air cleaner kit, as well as a stainless-steel sport exhaust system, including metal catalytic converters that terminate in the original exhaust pipe terminations. Combined with a special tuning chip, the S62B50 engine now produces 450 hp and 535 Nm of torque, which is an extra 50 hp and 35 Nm over the standard series. As the chip tuning mentioned above also means an electronic Vmax. Boost to over 300 km/h, there is also a noticeable difference here compared to the electronically controlled 250 km/h variant, ex-works.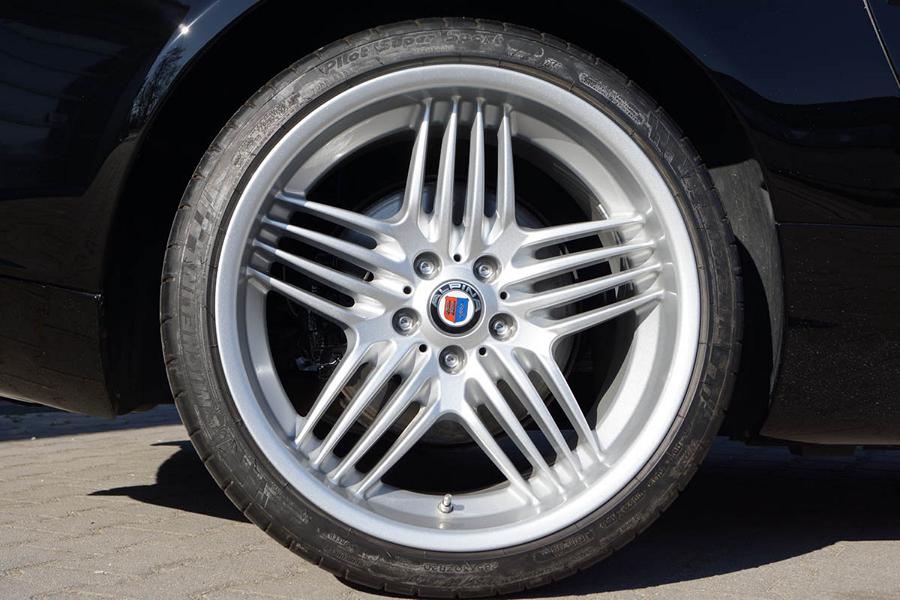 And then there's the Dynamic Wheelset mentioned by Alpina. The dimensions of the new alloy are 5.08 cm (2 inches) larger than the standard model. The front axle swings 9×20 inches in the wheelbase, and the rear is an even 10×20 inches. Silver five-spoke quad-spoke filigree wheels are fitted with Michelin Pilot Sport tires in sizes 255/35 and 275/30 and, as a highlight, there was also a subtle lowering of the car with Coilover suspension with adjustable rebound damping. Combined with reinforced front axle strut mounts and a strut countershaft, the roadster's handling is noticeably improved.
BMW Z8 on Senner Wheels – Photo Gallery