The Mystery Behind the Suspension of Our Facebook Page
Facebook is a powerful tool for connecting people and businesses, but it can also be a source of frustration when things go wrong. One such situation is when a Facebook Page is suspended or unpublished without any reason or warning. It can be confusing and frustrating for the administrator and followers of the page.
In this article, we will explore reasons why a Facebook page might be suspended or unpublished and examine a specific case of our Facebook Page that is suspended/unpublished without any reason.
Reasons for Suspending/Unpublishing Facebook Pages
Facebook Pages are suspended or unpublished for various reasons, such as violating the Facebook Community Standards or receiving a warning from Facebook.
However, in some cases, a page may be suspended or unpublished without any apparent reason or warning. In addition to being unpleasant for the page's administrator, its followers may also be left in the dark.
A similar case occurred with the BMWSITE's Facebook Page, https://facebook.com/BMWSITE, suspended for no apparent reason. Let's take a closer look at the background of our Facebook Page before moving to discuss common reasons why Facebook Pages are suspended/unpublished.
Background of BMWSITE's Facebook Page
BMWSITE's Facebook page was created in 2016 to connect with BMW enthusiasts and provide them with the latest news and information about the brand. This page has always strived to create an engaging and positive community. Through hard work, the Facebook Page quickly grew in popularity, reaching 70,000 fans. AFTER 7 YEARS OF HARD WORK, Facebook DECIDED, or by a SYSTEM ERROR, to unpublish/suspend our Facebook Fan Page, WITHOUT ANY REASON! It's INCREDIBLE FRUSTRATING that such a big platform like Facebook, after 7 years of existence, destroys the work and fans of a page that never violated their community standards!
Facebook suspended/unpublished our Facebook Page without warning or explanation. Consequently, we and our Facebook fans need clarification and support.
No Violation of Facebook Community Standards
Violations of the Facebook Community Standards are one of the most common reasons a Facebook page is suspended or unpublished. In order to ensure that all users enjoy the platform safely and positively, these standards have been implemented.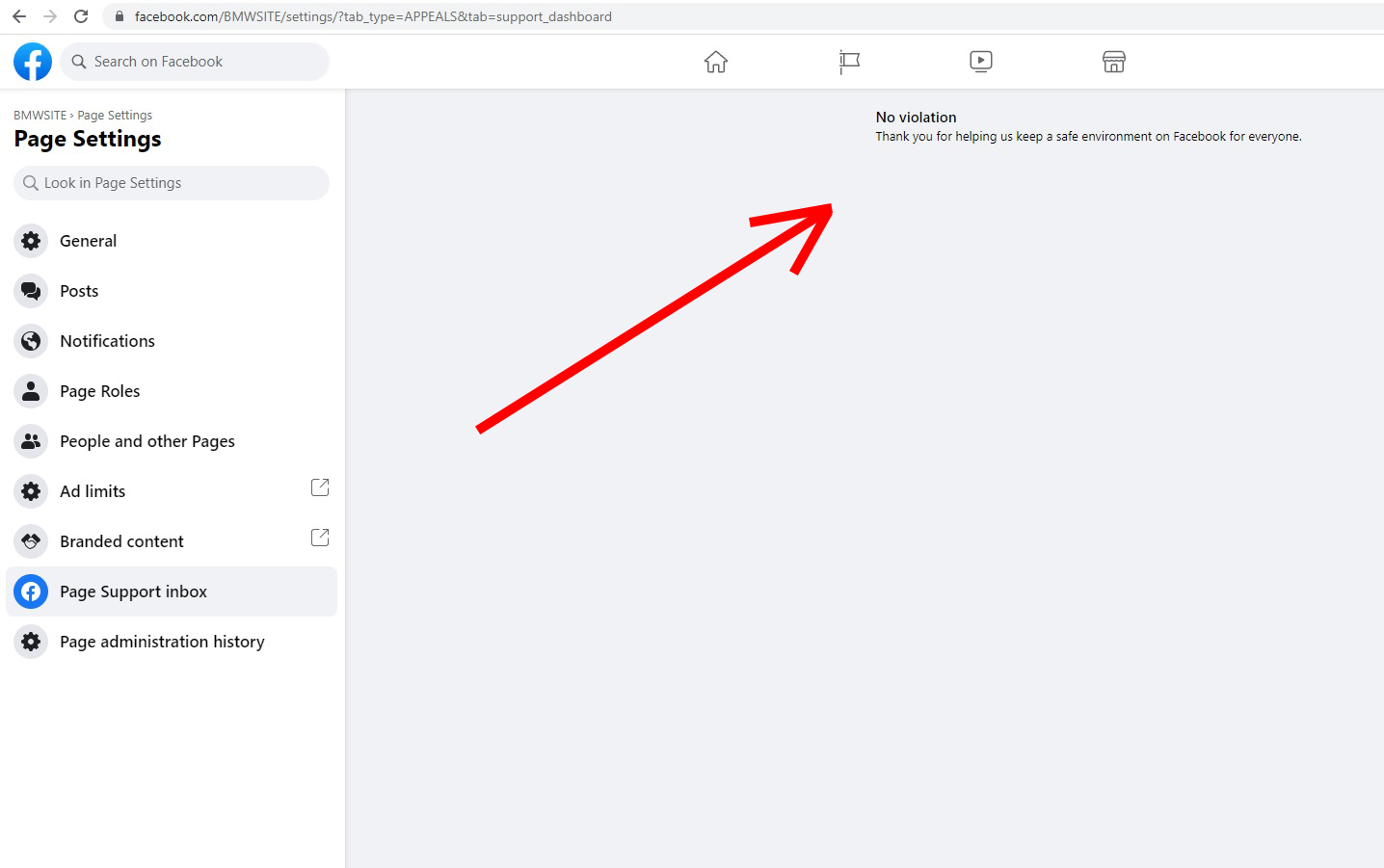 However, in the case of BMWSITE's Facebook page, there have been no violations of these standards. The page has not been involved in any spamming, hate speech, or other prohibited activities.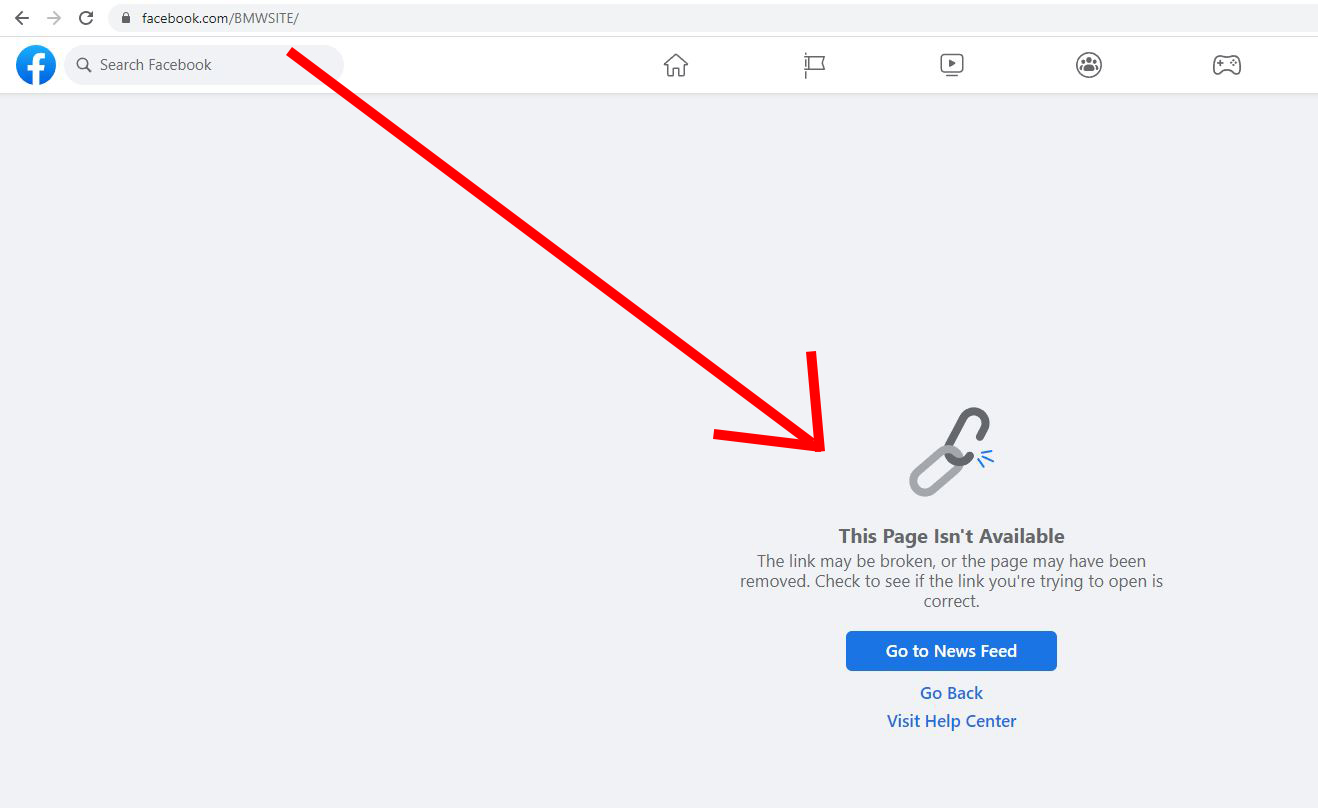 No Warning from Facebook
Another reason a Facebook Page is suspended/unpublished is a warning from Facebook. This is usually done when a page violates the Facebook Community Standards, and the page's owner is allowed to rectify the issue.
However, in the case of BMWSITE.COM's Facebook Page, there have been no warnings or notifications from Facebook. This has left the website's owners and fans needing clarification and support.
Possible Error in Facebook System
Given the lack of violation of Facebook Community Standards and the lack of warning from Facebook, this is likely an error in the Facebook system.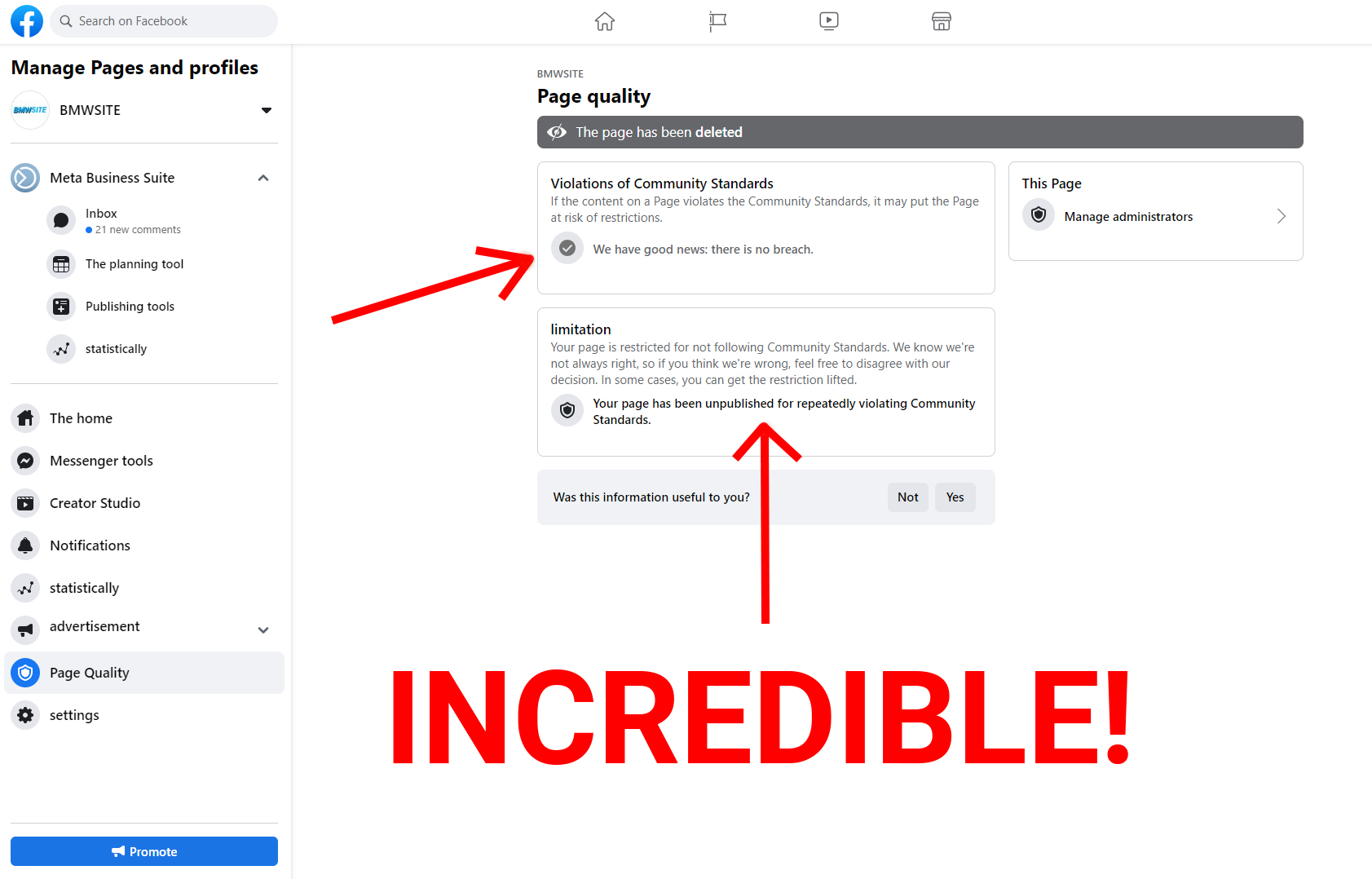 As Facebook's algorithms are continually updated and refined, this happens frequently. However, this error MUST be addressed as soon as possible, as it is CAUSING SIGNIFICANT HARM to BMWSITE's existence and its fans.

Final Words
Suspending or unpublishing a Facebook page without warning or explanation can be upsetting for the page's administrator and fans.
The suspension or unpublishing of the Facebook Page may have been due to violations of the Facebook Community Standards or a warning from Facebook. Still, it is also possible that the case of our Facebook Page suspension was due to an error in Facebook's system.
It is imperative that Facebook takes a closer look at these situations and corrects any errors as soon as possible to minimize any impact on the page's administrator and followers.
BMWSITE is an independent and private enthusiast website dedicated to BMW fans around the world and is in no way affiliated or owned by BMW AG. We provide BMW news, releases, stories, and share them on the Facebook Page. We have never violated the Facebook's Community Standards!
BMWSITE is the one-stop source for unbiased BMW news, reviews, test drives, how-to, DIY – Do It Yourself articles, new model releases, BMW driving tips and advice, and a full range of informational articles dedicated to our readers' needs. Here at the BMWSITE, we have made it our mission to provide the relevant, up-to-date information BMW fans need. We are passionate about BMW cars and motorcycles, and it is our goal to share that passion with our readers around the world.
Our Message to Facebook Support Team
Dear Facebook Support Team, please double-check this case, and please fix the issue with our Facebook Page. Our 70,000 Facebook fans are waiting for clarification. PLEASE PUBLISH THE PAGE AGAIN.
If some of our readers have experienced the same problem with the suspended page, please share the problem in the comments section below.
We hope that Facebook will do everything possible to verify and solve the problem of all those in this unpleasant situation.