Black Vermilion BMW X5 and BMW X6
The range of X models in the upper segment has become even more spectacular with the introduction of special editions with an exclusive and impressive design: BMW X5 and BMW X6 Black Vermilion.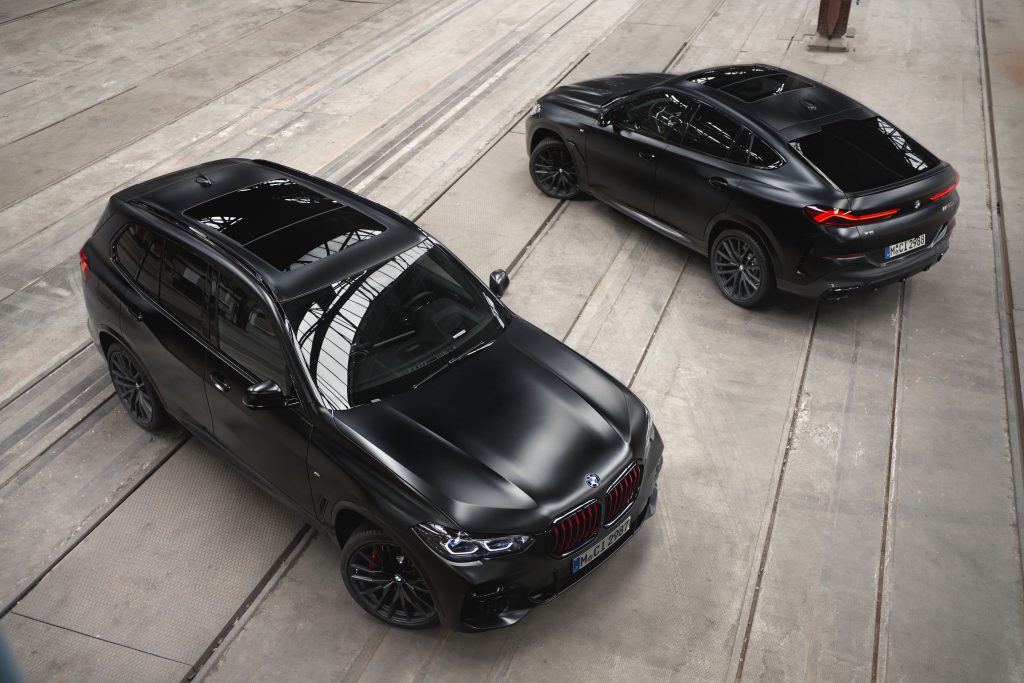 The BMW X range is a special success story – over the years, BMW has opened up new model categories with the launch of each member of the X family in turn. Just in 2020 and with almost 250,000 units sold worldwide, the trio of SAV and SAC models from Spartanburg (USA) has made a decisive contribution to the success of the BMW brand. Approximately every eighth new BMW model delivered was a BMW X5 or X6.
All three edition models are offered for sale with all available engines for each of their original models. They can be ordered with immediate effect, launching on the market from August 2021. Prices in Germany start at €89,182 for the BMW X5 BV (X5 xDrive25d engine) and €100,700 for the BMW X6 BV (X6 xDrive30d engine).
Particularly attractive: the BMW X5 and X6 Black Vermilion Editions
The central focus of the BV edition is the interplay of black and red. For example, BMW's double grille with red bars, a unique finish, creates an effective contrast with the special BMW Individual Frozen Black metallic paint. On the BMW X6 BV, these finishes are enhanced by the Iconic Glow grille. Furthermore, on the outside, the M Sport package underlines the dynamic character of the BMW X5 and X6 Black Vermilion editions. It includes, among other things, a specific front spoiler and rear diffuser, as well as a glossy M Shadow Line with extended options. Behind the 22-inch light-alloy wheels with 742 M double-spoke design and Orbit Grey finish, fitted with mixed tires designed exclusively for these edition models, the gloss red M Sport brake calipers stand out as a visually appealing highlight.
Inside the interior, the anthracite-colored M Alcantara roof upholstery provides an exceptionally sophisticated ambiance. A finely crafted Edition logo in BMW Individual Black Piano finish on the lid of the cup holder underlines the exclusivity of the special edition model.
The Crafted Clarity glass appliqué on the iDrive controller, automatic gear selector and Start/Stop button, as well as the BMW Individual Fineline Black precious wood interior finish with aluminum inlays, provide additional sophisticated accents. The driver and front passenger ride in comfort seats that offer a multitude of adjustment options. The BMW Individual's extended-content upholstery with Merino Black leather is further enhanced by edition-specific red contrast stitching for both the driver and front passenger seats. Inside the BMW X5 BV, red accents are also found on the rear seats. Similarly, the edge of the front and rear floor mats is finished in red. Sun blind glass with dark rear windows enhances passenger privacy while blending harmoniously with the sporty and dynamic exterior design.