BMW 1M – Tuned by PSI Tuning Company
This limited car has only 6,331 units built, but there were sold just 740 in the US. It is a Precision Sport Industries modified version, shaped with multiple perks and special bits that change all of its looks and performance.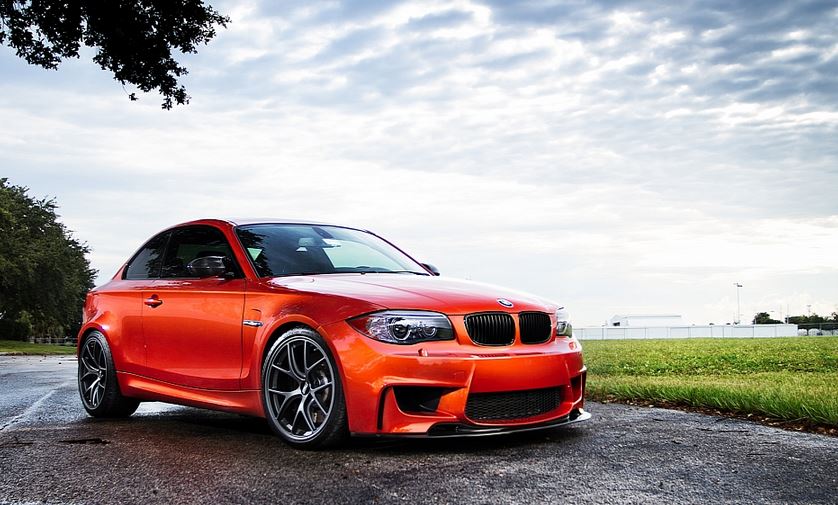 At first sight, this new vision from Precision Sport Industries looks quite the same standard as the BMW 1-Series M, making it, at the same time, much-awaited launching in 2010.  On closer supervision, there are plenty of new features that set this bad boy apart from the rest.
You can't miss the stance of this car from the moment you see it. A pair of BBS FI Titanium rims were chosen for this project, and they look brilliant under the wheel arches on display and sit comfortably under the KW V3 Coilover Kit.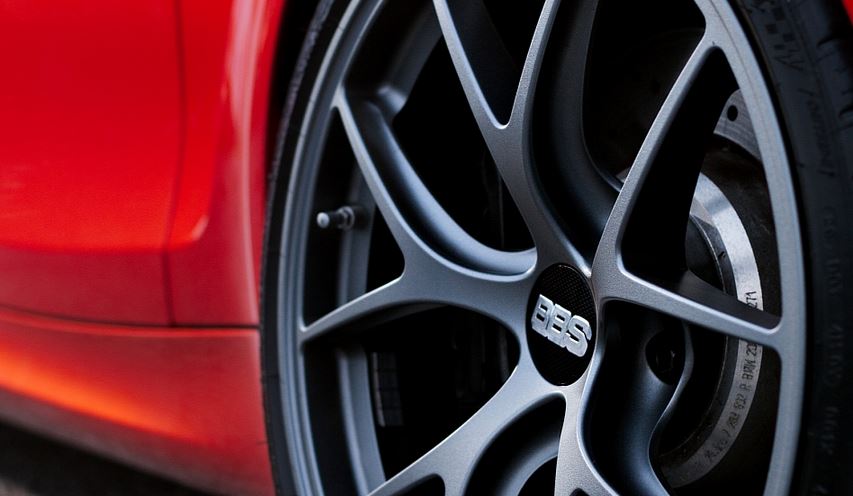 Upfront, a slim front lip splitter makes a statement, while the rear bumper has a carbon fiber diffuser directly between the tailpipes of the Akrapovic Evolution exhaust system. Also, the tuner has included a Revozport rear 2×2 CF diffuser and a new black BMW performance kidney grille along with a new carbon front splitter, M Performance mirror covers, and completes the package on the sides.
Stepping inside, you'll find more M Performance parts like the steering wheel, all covered in Alcantara. Displays on the P3 keep you up to date with the status of all possible parameters while driving this BMW 1M.
When it comes to power shifting, an AFE Stage 2 input, a Forge Motorsport intercooler, and an Evolve Stage 2 setup ensure you never run out of power and pedal response.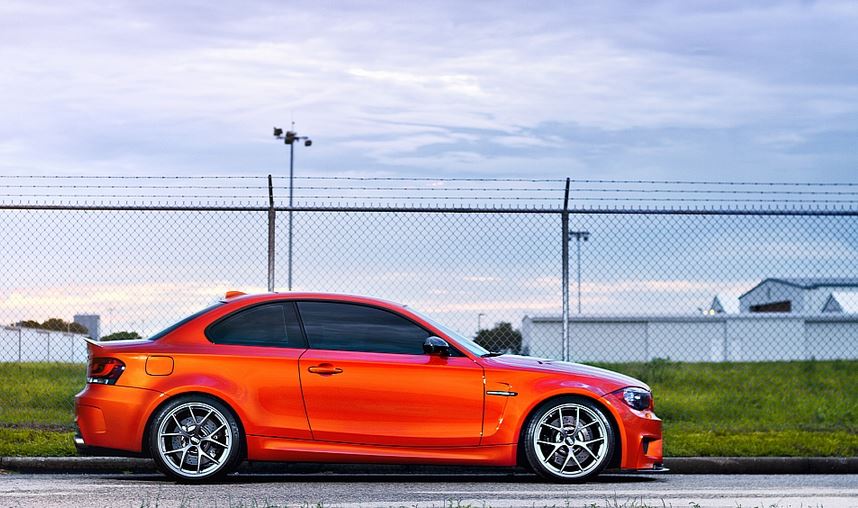 In the end, all the dust and sweat that reigned in PSI resulted in a shiny car, and as such you wouldn't find it particularly difficult to deal with bigger and worse M3s. Perhaps adjusting these trips is not sacrilege after all.
BMW 1M – Tuned by PSI Tuning Company – Photo Gallery