2021 Alpina XB7 – It's A True Beast!
Alpina has released the first images and details of the new XB7. Aesthetically, Alpina's seven-seat SUV now features a restyled front spoiler that incorporates larger air intakes and a slightly reworked rear diffuser. The exhaust system has four tailpipes and the standard wheels are 20 inches in diameter. As an option, customers of the new XB7 will also be able to choose up to 23-inch wheels. Regardless of the choice, the SUV will be equipped with Pirelli high-performance tires.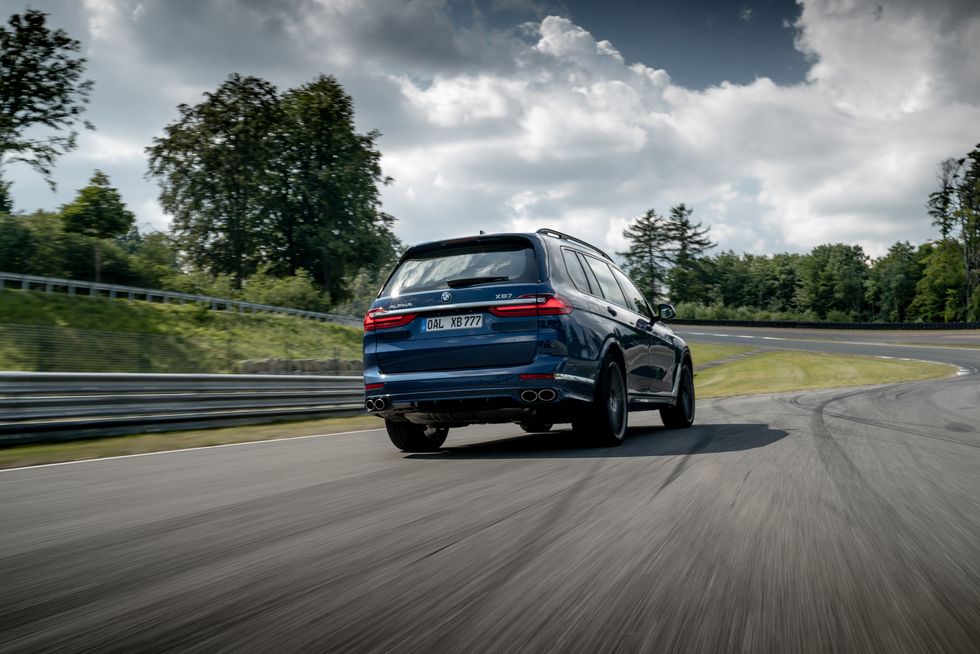 The braking system has also been upgraded and bears the Brembo signature, and the software that controls the air suspension has received an upgrade. The Brembo braking system is with four-piston fixed brake calipers and 395×36 mm discs (front). At the rear, we have floating calipers with 398×28 mm discs. The calipers are in ALPINA Blue and are inscribed with the tuner's logo in white. As an option, there is a system with perforated discs and heat-resistant plates. According to Alpina representatives, when Sport mode is selected, or when driving speeds exceed 100 mph, ground clearance drops by 20 mm.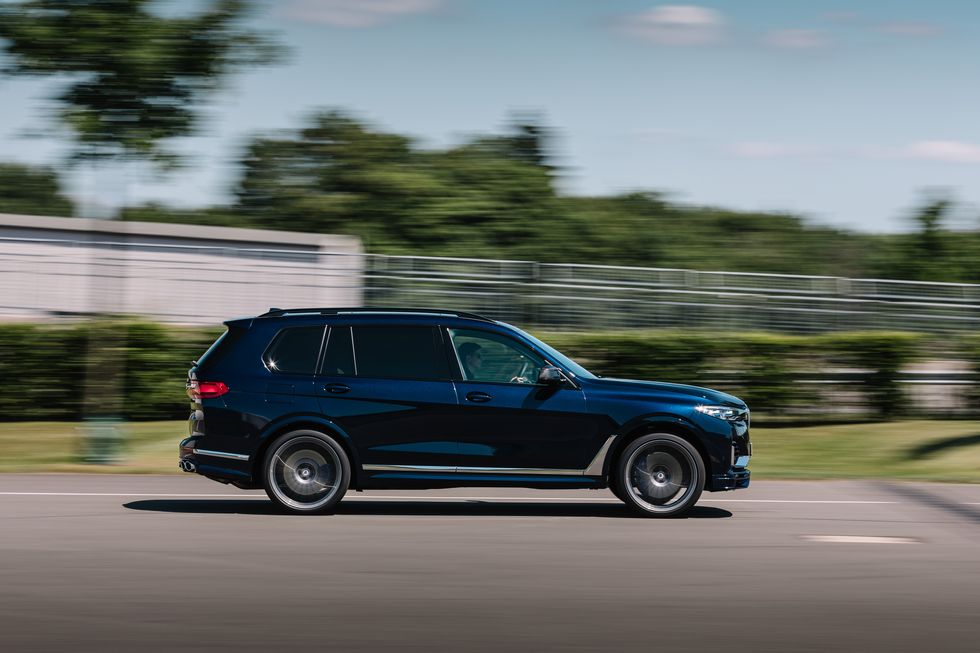 Resources are managed by an eight-speed automatic transmission and xDrive all-wheel-drive system. Under these conditions, acceleration from 0 to 100 km/h is 4.2 seconds (0.5 seconds quicker than an X7 M50i) and top speed stops at 290 km/h.
Inside, the seats (which seat 6 or 7) are now upholstered in premium Lavalina leather. The digital instrument panel has been redesigned, and the crystal-finished iDrive controller is engraved with the tuner's logo. This is also subtly present elsewhere in the cabin.
On the German market, the price of the new Alpina XB7 starts at €155,200. According to representatives of the Buchloe-based company, deliveries will start in September.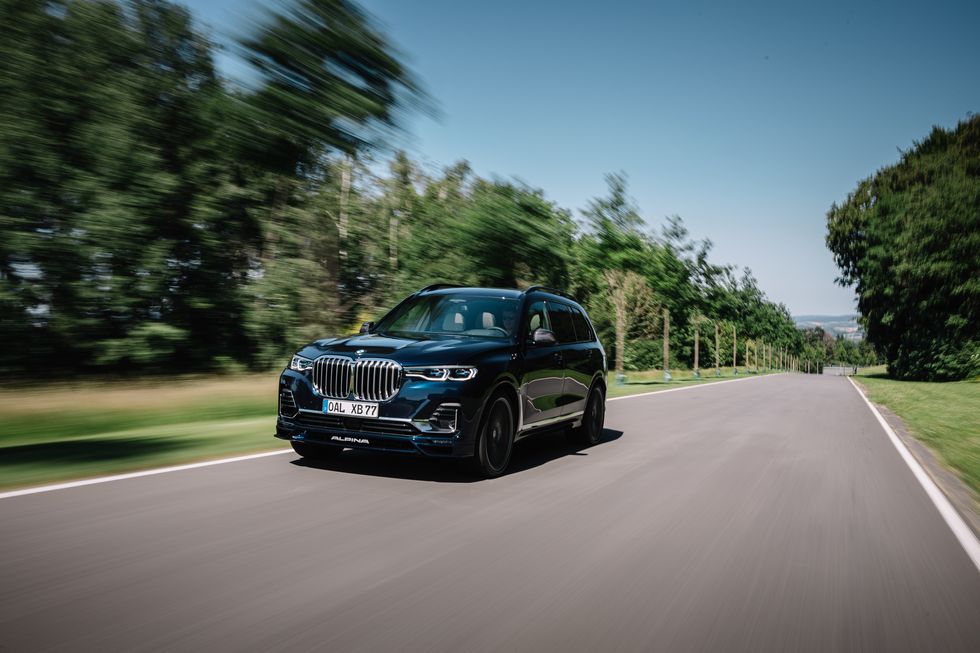 In addition, when Sport+ mode is selected (or when the driving speed exceeds 250 km/h) the ground clearance decreases by a further 20 millimeters.
Under the bonnet of the Alpina is the 4.4-liter V8 petrol engine. In the case of the X7 M50i, the unit develops 530 horsepower and 750 Nm. Thanks to Alpina's modifications, the unit now delivers 621 horsepower between 5,500 and 6,500 RPM and 800 Nm between 2,000 and 5,000 RPM.
In addition to the appearance and performance package, the Alpina XB7 delights its owners with soft-close doors, panoramic roof (and hatch), leather, and Alcantara (even the roof is covered with this material), steering rear axle, 20-inch wheels.
2021 Alpina XB7 Photo Gallery