F82 BMW M4 Equiped with Velos Designwerks Wheels
The BMW M4 F82 is one of BMW's best-selling models. It combines looks and performance in a balanced package. In the case of this special model, the personality of the car is complemented by a set of rims from Velos Designwerks. Together with the gold finish of the wheels, this car is a perfect example of a simple but elegant design.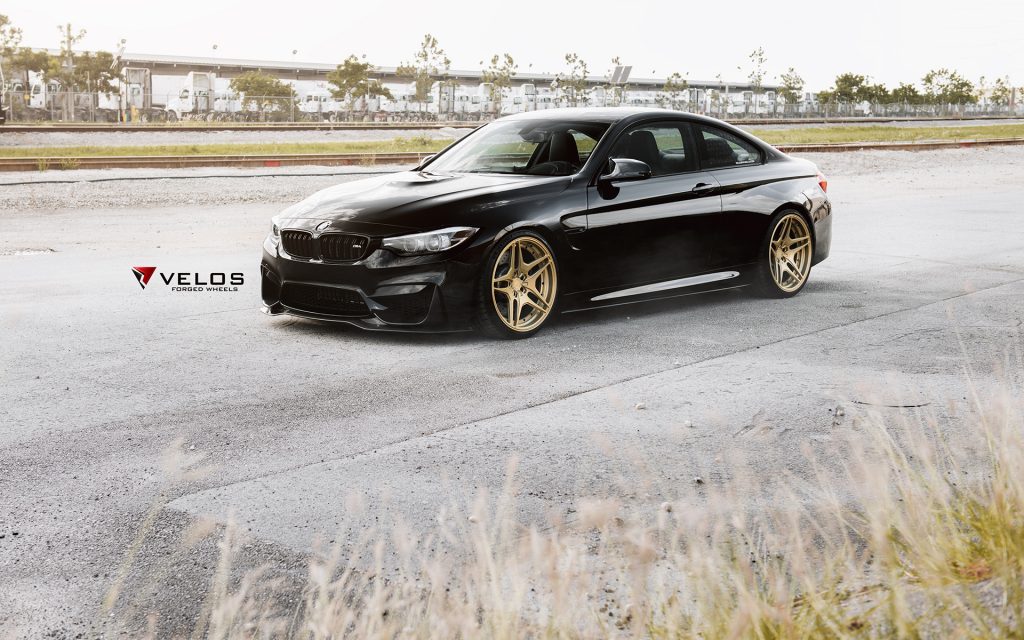 BMW M4 F82 is undoubtedly an elegant car. That's why many tuning experts choose this particular BMW as a build project. With this BMW M4 E82, you can see why. The changes are always minor. They make the car unique without affecting its personality. These improvements are based on the specifics of the car. This BMW M4 F82 maintains the same Bavarian spirit that the automaker has given to each and every model it has produced.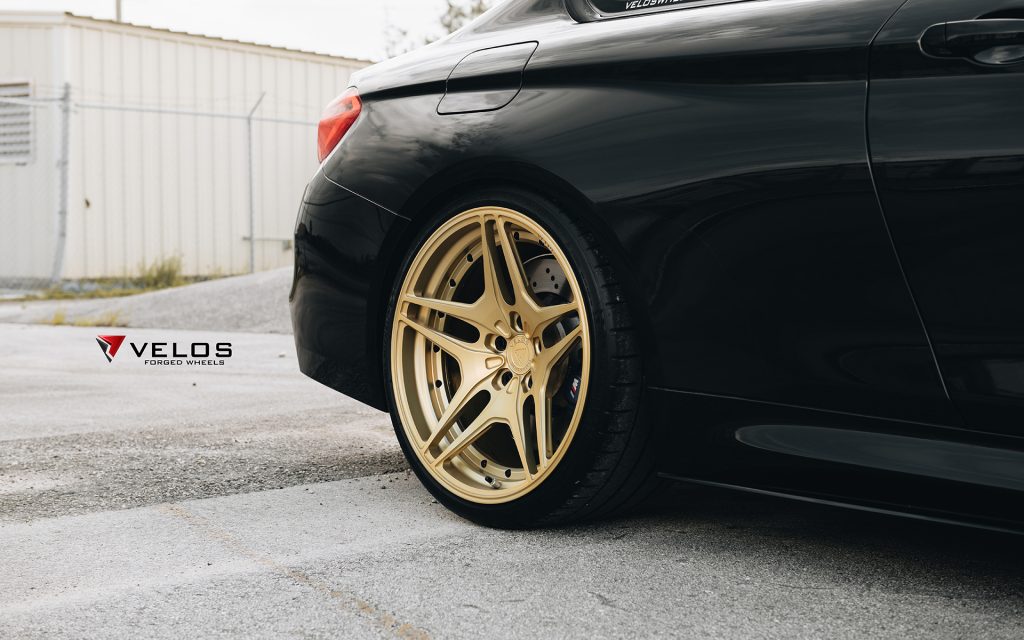 The wheels supplied by Velos Designwerks fit very well with the design features of the car. They emphasize the already aggressive look of the car while ensuring that the premium character of the vehicle is maintained. The golden color chosen for the wheels contrasts with the Metallic Sapphire Black color in which the BMW M4 F82 is painted. The wheels highlight this particular vehicle.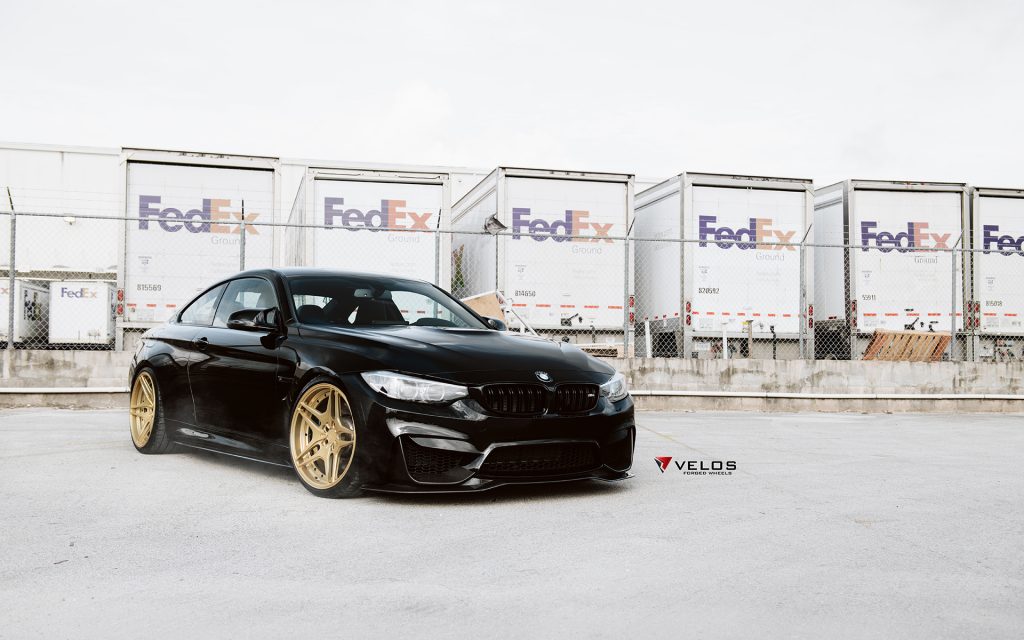 In terms of performance, no improvements have been made. The engine inside this beast has been left in its factory setting. This in no way makes the engine-less impressive. With 435 horsepower under the hood, this BMW is not a sluggish car. It accelerates from 0 to 100 km/h in almost 4 seconds. Therefore, it is easy to understand why no improvements were made to the car's engine.
The BMW M4 F82 with Velos Designwerks wheels maintains the original balance between looks and performance. The wheels match the design of the car. You might even get the impression that these wheels were installed by the vehicle manufacturer and not an aftermarket store. The simple and elegant approach to design makes this particular BMW desirable for almost anyone who wants to stand out on their city streets.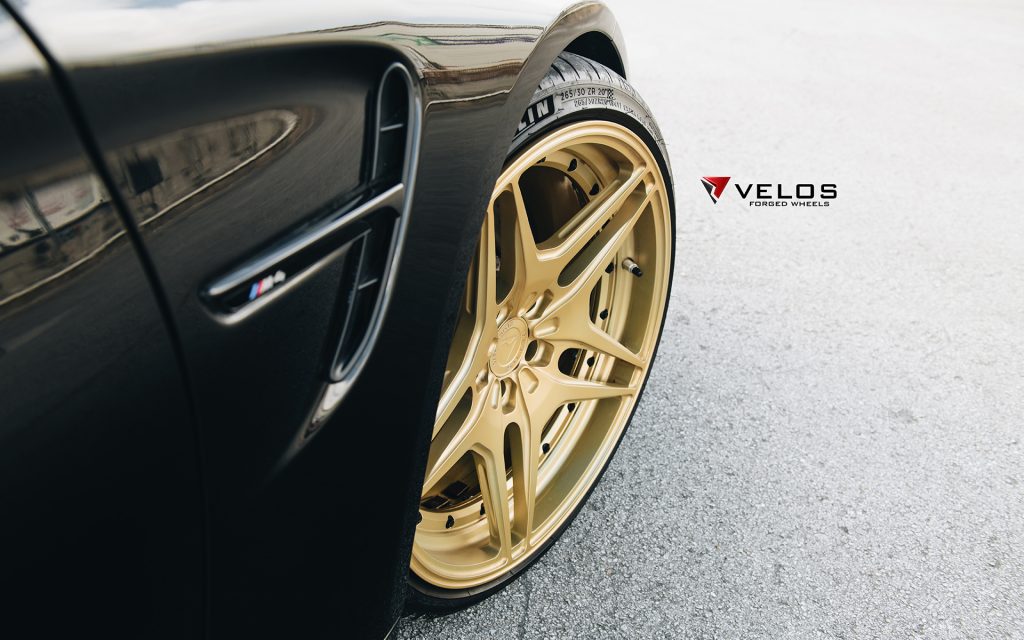 Velos Designwwerks wheels look fantastic on this model. The end result is breathtaking. The passion that goes into this BMW M4 F82 seems to know no bounds. The way this set of wheels complements the personality of the car is amazing. Any way you look at it, this particular build project was a complete success.