BMW M2 Competition Tuned by iND Distribution
The BMW M2 Competition comes with some interesting new features such as a set BBS RT88 Alus and some nice 3D Design Carbon Parts. And now we've got a new upgrade for the lizard green foiled M2 Coupe. New pictures of this car have arrived and this time the Coupe shows itself with a change from the front of the M2 Competition, it's a new occurrence, and we are absolutely, and the implementation is impressive. The M2 Coupe received a jaw-dropping front bumper of the top model, with pretty large air intakes and M-Performance kidneys that just scream aggressiveness. The kidneys get installed in a carbon fiber version, and the LED headlights are also included.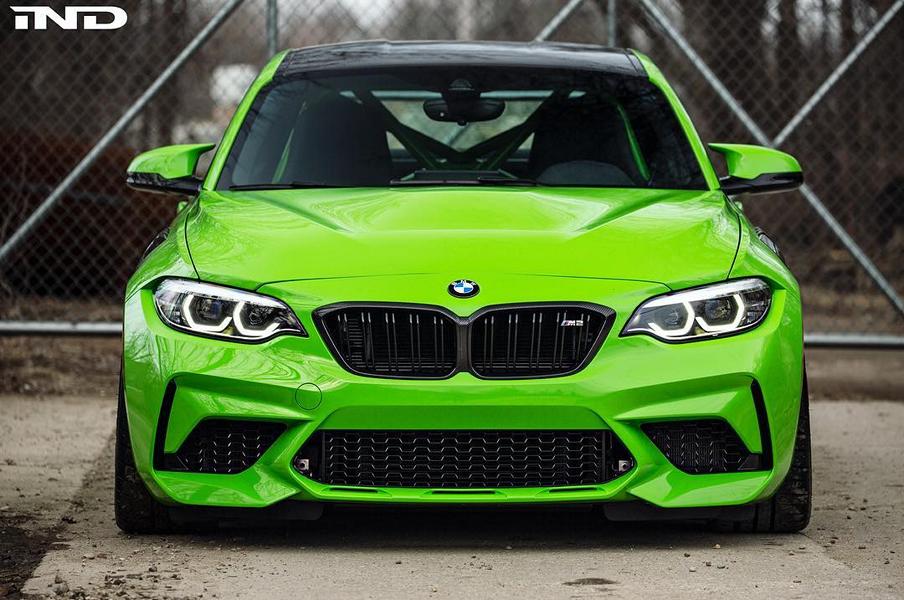 The heart of the new BMW M2 Competition in the stock specification is the new engine, based on the powertrain of the BMW M3 and BMW M4. The inline six-cylinder engine with two turbines and M TwinPower Turbo technology delivers 410 hp between 5,250 and 7,000 RPM. The engine's maximum torque – 550 Nm – is available over an impressive range of 2,350 to 5,200 RPM.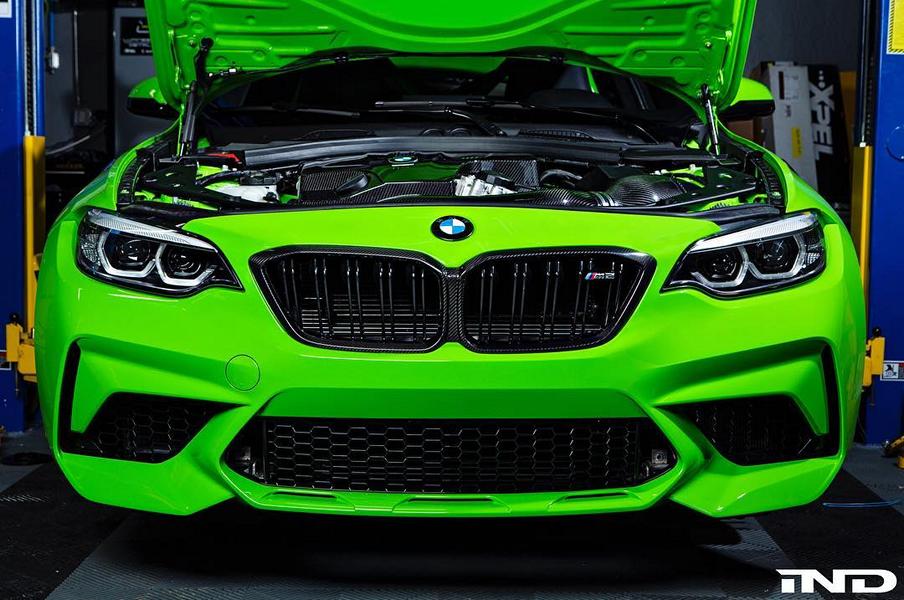 The engine has a particular rev appetite for a supercharged engine considering the power peak and runs linearly over a wide rev range. In some EU countries, the BMW M2 Competition also features an optional particulate filter (OPF) for additional reduction of fine particle pollution.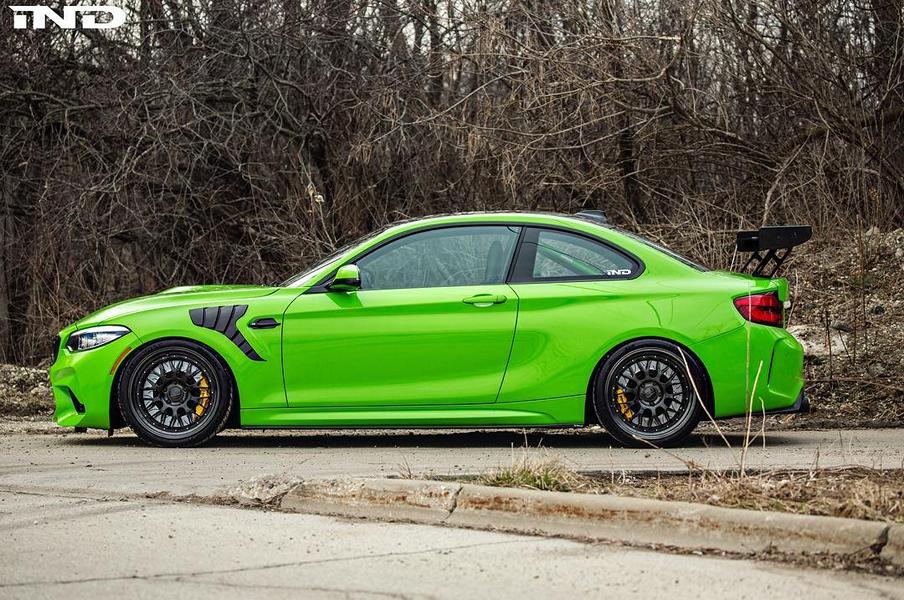 The BMW M2 is the first model equipped with center console selector switches that allow instant control of the engine, steering, and Drivelogic features and settings if the M DCT is chosen. The various settings can be combined in any way the driver wishes and stored for easy access using the M1 and M2 buttons on the steering wheel.
The standard equipment range now includes a red start/stop button, adaptive LED headlights, and front parking sensors.
This particular M2 has been equipped with new exterior mirrors and a new front now ensures that only an absolute connoisseur will recognize the difference with the previous model. The M2 has got black brushed BBS RT88 rims with Michelin Cup 2 tires in the format 265/30/9 and 3D-designed side skirts, as well as a carbon rear diffuser.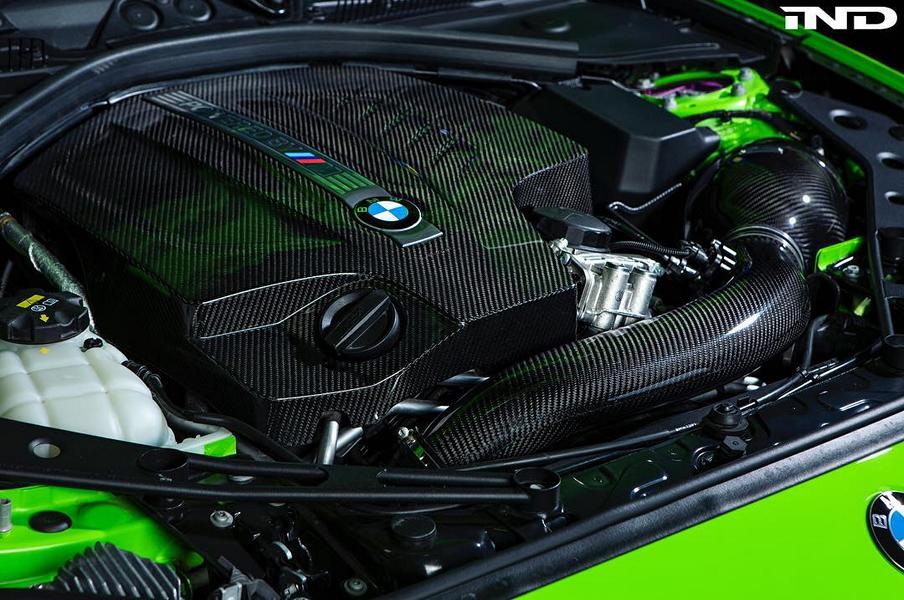 The feature which has to be the cherry on top definitely has to be the BMW Motorsport M235R rear wing with RKP high-rise brackets. And if we look under the hood we've got the Carbon Eventuri Air Intake System, the ESS chip tuning software, and an Eisenmann Downpipe with the sports exhaust system.
The performance of the M2 is way above that of the M2 Competition and the interior of the vehicle is even better. Everything that causes weight was removed to make it lighter and there we got the seats of the M4 and also the steering wheel similar to the one from the M4 top model.
BMW M2 Competition by iND Distribution – Photo Gallery