2023 BMW 7 Series Spied Again
The first spy shots of the partially unveiled interior of the next-generation BMW 7 Series have hit the internet.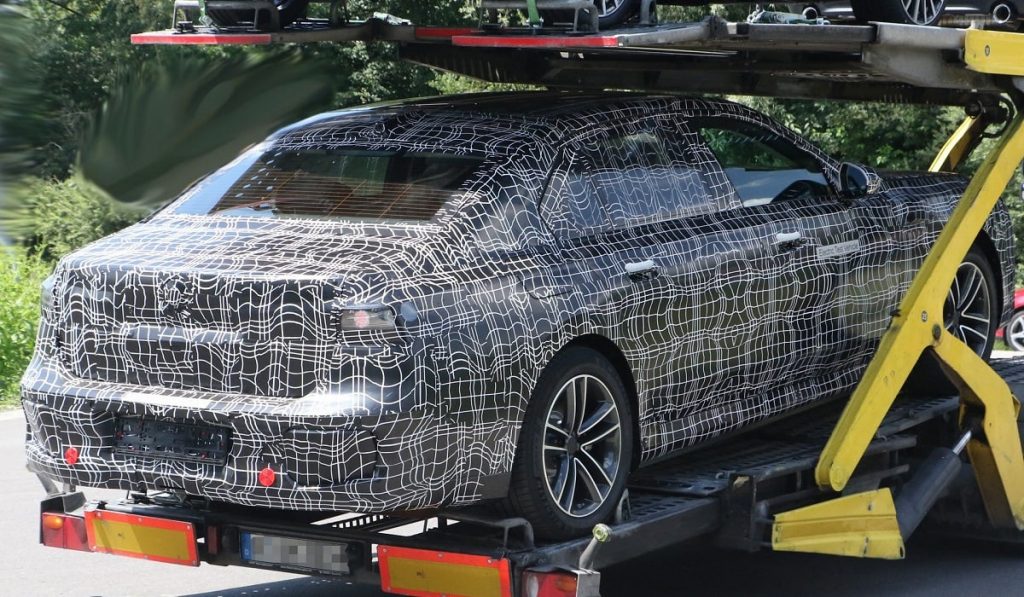 It's no secret that the next-generation BMW 7 Series is already in development for release in a few years, but it's only now being spotted in a production body, that's because previously early prototypes were tested in the current one.
Whether the design will in fact be like this, inspired by that of the new BMW iX, we'll have the opportunity to find out through the prototype concept of the model, which unofficially is rumored to be unveiled in September at the Munich Motor Show, where the Frankfurt show has moved.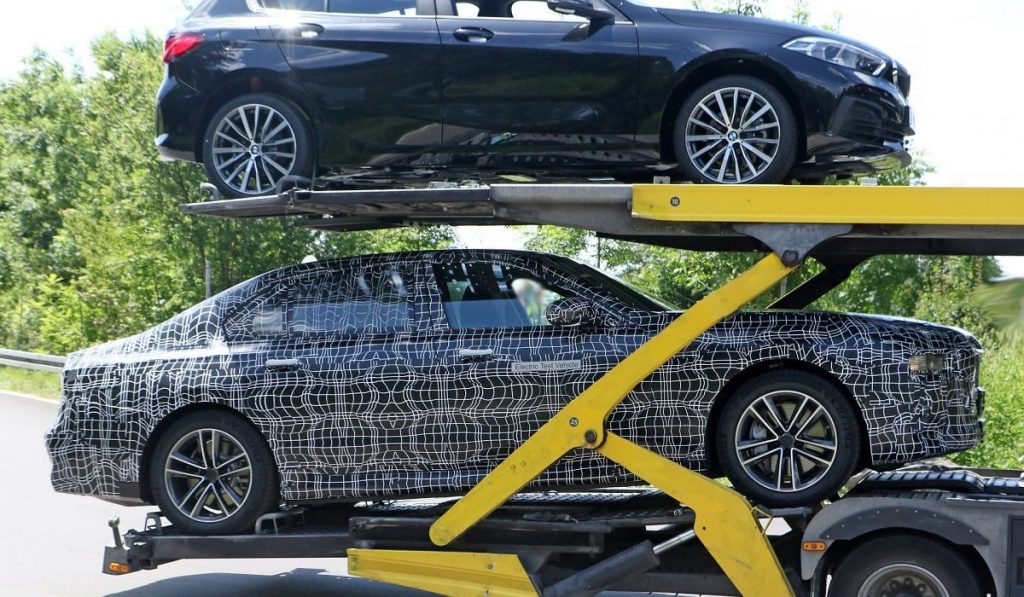 According to what we can see from these photos, the dashboard of the top sedan will feature a Digital Cockpit with two square monitors integrated into a curved panel facing the driver. On the iX electric SUV, the one behind the steering wheel measures 12.3 inches, and the center one measures 14.9 inches.
Whether there will be a dedicated panel for climate control is unclear at this point, but the same BMW iX will take its control surface from the center tunnel, which includes the new iDrive controller, as well as the beautifully stylized front seat adjustment buttons on the doors.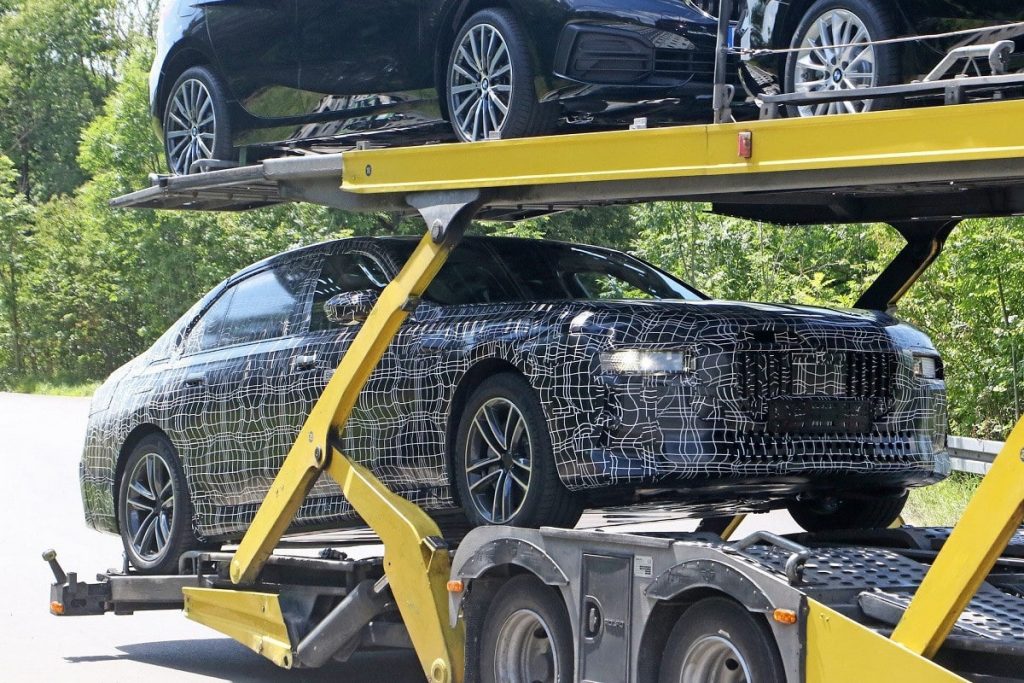 Pictured is a prototype of a regular-length 7 Series, although the new generation will still exist in a Long format. The car doesn't yet have headlights and taillights, which is why temporary, test-specific ones have been fitted.
Also expected is an advanced complex of driver assistance systems: numerous cameras and sensors are hidden in the same roof antenna (even a camera by the looks of it), in sections of the radiator grille, and on the front wings. By the way, the radiator grille on the prototype, while equally imposing, may not be the final one.
Under the hood, the new generation BMW 7 Series will offer a wide range of powertrains, as does the new X3: petrol, diesel, hybrid, and electric (the new i7 will be able to offer more than 600 km range).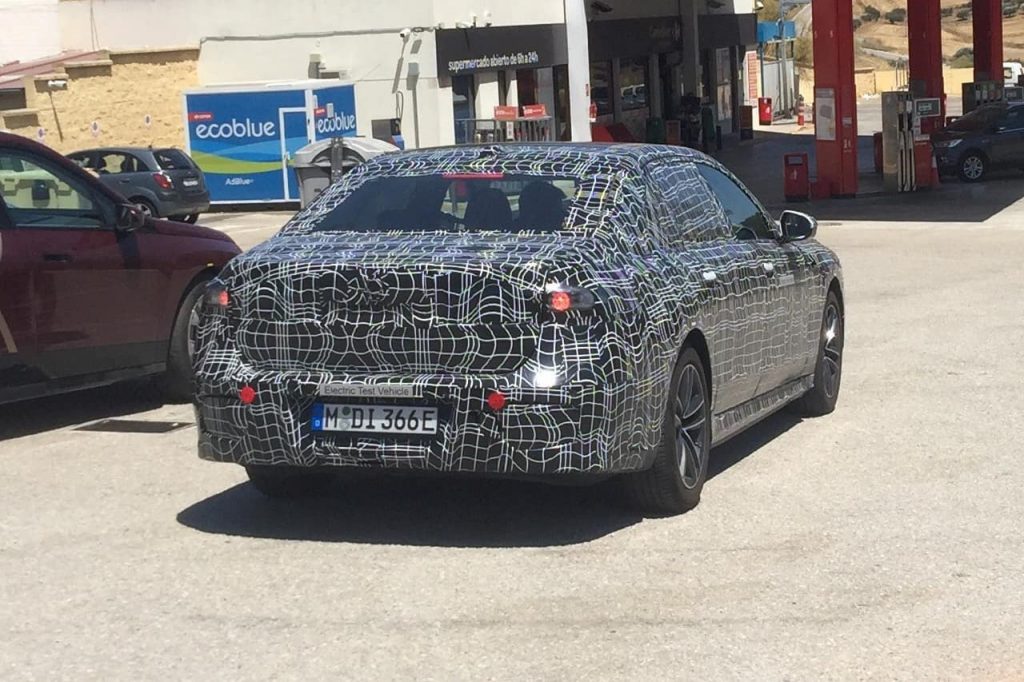 The steering wheel has a different shape and three spokes instead of two compared to the iX, but its center section and physical touch controls are identical. Also, visible on its sides are two integrated LED strips, which will most likely serve for assistance during autonomous driving.
The front seats will also be new. They feature perforated leather seats, side bolsters, and integrated headrests. The rear seats could conceal both audio system speakers and monitors for rear-seat passengers.
The official debut of the new generation BMW 7 Series will take place in 2022, while sales will start in the same year or already in early 2023.