The 2024 BMW 5-Series Line-Up – Full Details Emerged
The 2024 BMW 5-Series, BMW's beloved middle-child sedan, returns with a ground-up redesign that retains its allure—just the right size for those seeking a perfect balance between the 3-series and 7-series. The exterior of the new 5-series is a testament to timeless design with modern accents.
Familiar Silhouette, Modern Touches
The silhouette remains familiar, but subtle refinements and modern touches elevate the 5-series to a new level of sophistication. The clean lines and bold presence make a statement without being overly ostentatious. The redesigned front fascia and dynamic contours give the 5-series a contemporary edge, ensuring it stands out among competitors like the Mercedes-Benz E-Class, or the Audi A6.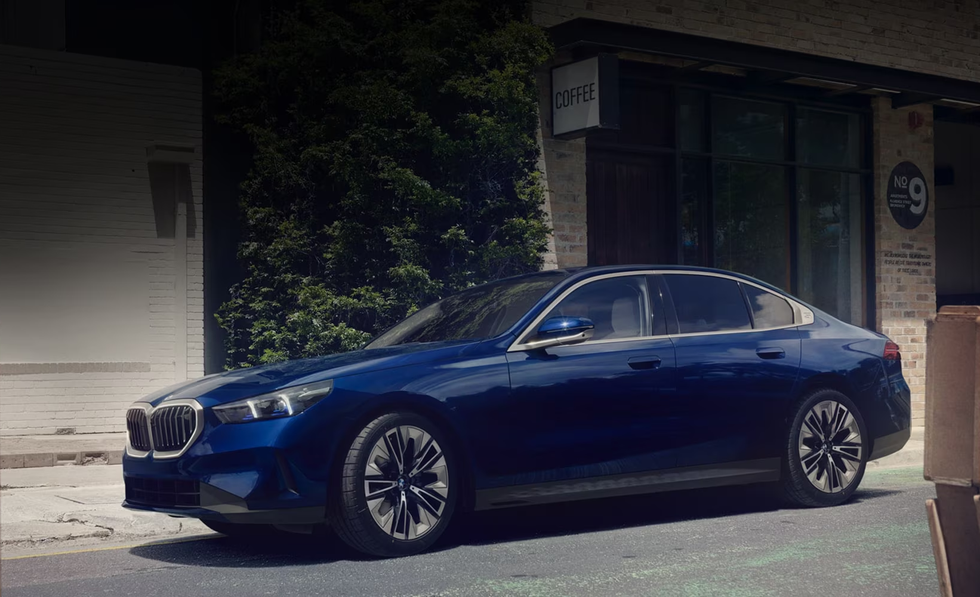 Interior: Where Luxury Meets Innovation
Step inside the 2024 5-Series and you'll find a spacious cabin filled with luxuries that cater to both drivers and passengers. The interior is a harmonious blend of opullence and innovation, setting new standards for comfort and design.
Expanded Interior Dimensions
Interior dimensions have received a boost, providing ample room for passengers in both front and rear seats. The cabin, adorned with deluxe materials, exudes a sense of refinement. The introduction of Veganza, a vegan-friendly upholstery option, adds a touch of sustainability without compromising on luxury.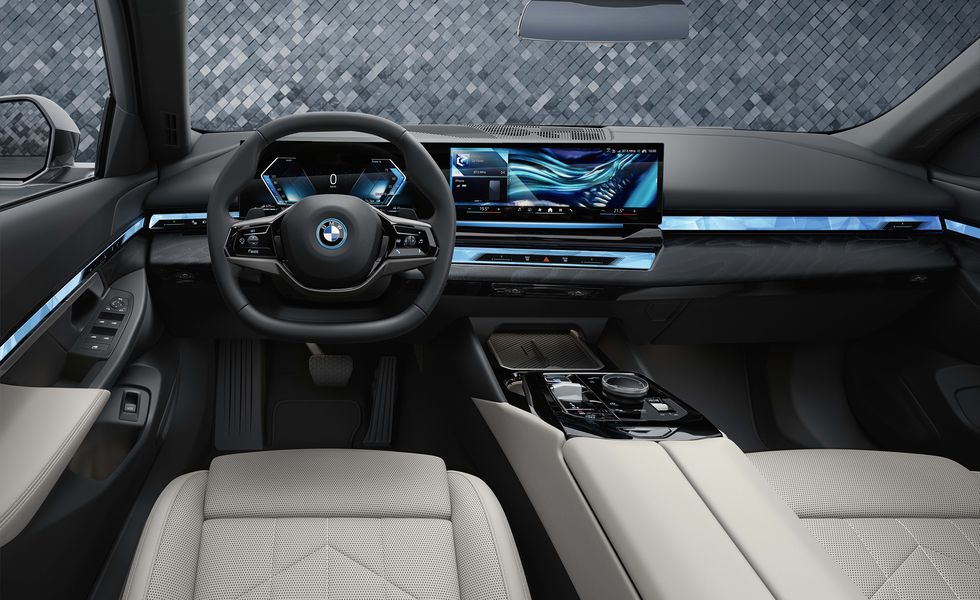 Innovative Comfort Features
The 5-Series doesn't just prioritize space; it's engineered for comfort. An automatic climate control system with cleverly integrated vents ensures a pleasant environment. The optional Luxury Seating package takes comfort to new heights with heated and ventilated front seats featuring additional power adjustments and a massage feature.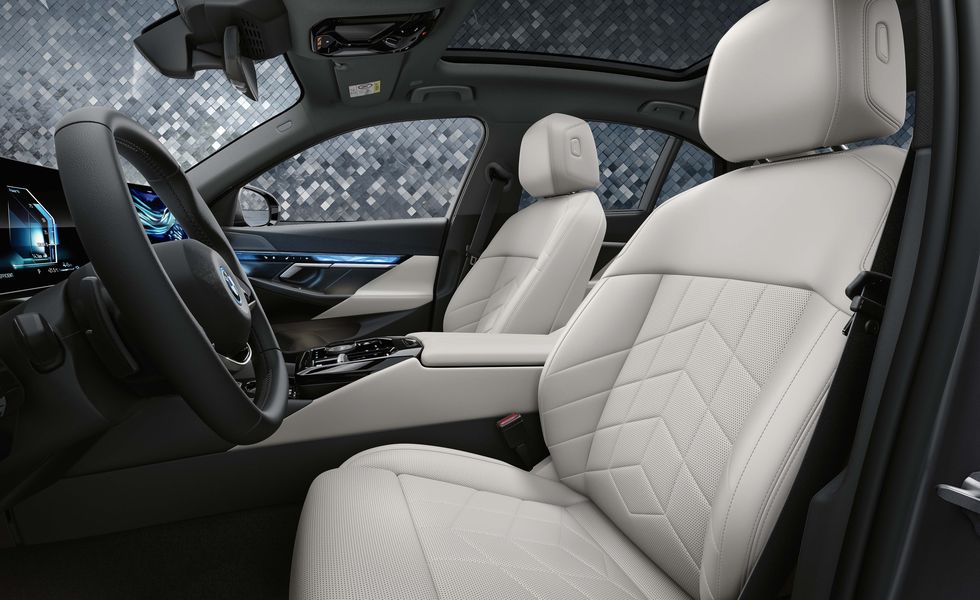 Engine: Power and Efficiency Unleashed
Under the hood, the 2024 5-Series offers a range of powertrains to cater to diverse driving preferences. From the entry-level 530i to the performance-oriented 550e xDrive plug-in hybrid, each model is crafted for an exhilarating driving experience.
Varied Powertrains
The 530i, equipped with a 255-hp turbocharged 2.0-litre four-cylinder, strikes a balance between power and efficiency. The 540i, featuring a 375-hp turbocharged inline-six, promises a spirited performance, enhanced by a 48-volt hybrid system. The plug-in hybrid 550e xDrive, with a combined 483 horsepower, provides an eco-friendly alternative without compromising on power.
Driving Dynamics
BMW has addressed the previous generation's compromise on-road manners, promising a return to the brand's driver-first ethos. The 5-series aims to deliver a dynamic driving experience, combining athleticism with comfort.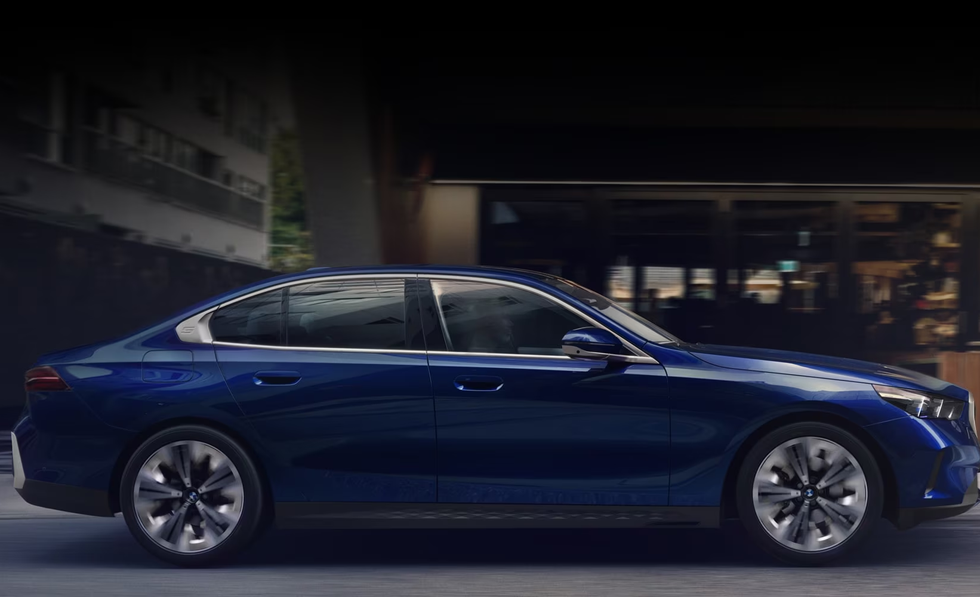 Prices and Trim Recommendations: Crafting Your Perfect 5-Series
The 2024 5-Series comes in various trims, each catering to specific preferences. While the lineup includes the entry-level 530i and the plug-in hybrid 550e xDrive, the 540i stands out as a favourite from the last generation.
Pricing Overview
530i: $58,895
530i xDrive: $61,195
540i xDrive: $65,895
550e xDrive: $74,795
Our Recommendation
Opting for the inline-six 540i offers a compelling blend of performance and sophistication. Priced at $65,895, it strikes a sweet spot between the entry-level and performance-oriented trims.
Infotainment and Connectivity: Future-Ready Technology
The 5-series introduces BMW's iDrive 8.5 interface, coupled with a large curved digital panel featuring a 12.3-inch reconfigurable gauge display and a 14.9-inch infotainment touchscreen. The system, proven in other BMW models, promises an intuitive experience. Standard features include Apple CarPlay, Android Auto, a Harman/Kardon stereo system, and the AirConsole video game system.
Safety and Driver-Assistance Tweaks
Safety is paramount in the 5-series, with standard driver-assistance features such as automated emergency braking and blind-spot monitoring. For those seeking advanced safety technologies, options include BMW's Highway Assistant hands-free driving mode.
Warranty and Maintenance: Confidence Beyond the Road
While BMW's warranty and complimentary scheduled maintenance are on par with the segment, potential buyers should note that they fall short of Jaguar XF's offerings.
Limited warranty: Four years or 50,000 miles
Powertrain warranty: Four years or 50,000 miles
Complimentary scheduled maintenance: Three years or 36,000 miles
In conclusion, the 2024 BMW 5-Series is a symphony of elegance and performance, redefining what a midsize luxury sedan can be. From its timeless exterior design to the opulent interior, powerful engine options, and cutting-edge technology, the 5-series stands poised to captivate drivers seeking a perfect blend of luxury and driving pleasure.
2024 BMW 5-Series – Media Gallery