BMW 128ti Tuned by Daehler Tuning
The BMW 128ti is BMW's new rival for the Golf GTI. Tuner Dähler takes a look at it and gives it more power than its big all-wheel-drive brother, the M135i.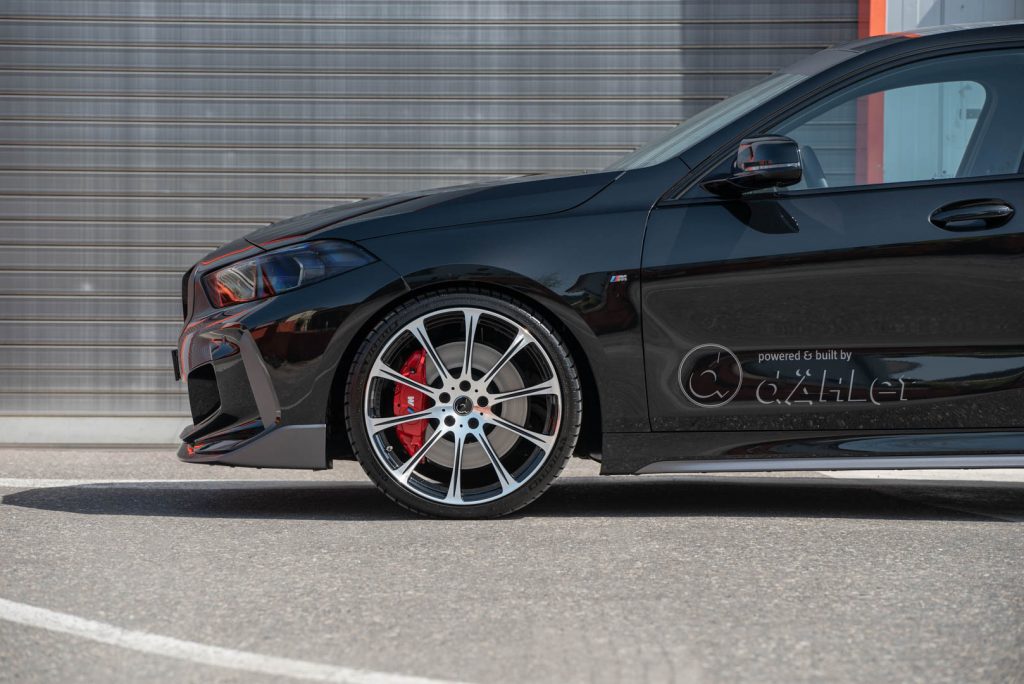 After 50 years, BMW has unpacked the ti label again. Today, it adorns the BMW 128ti, which competes with 265 hp against the VW Golf GTI and Ford Focus ST. In the hierarchy, however, it has to subordinate itself to the top model, the M135i. This was already the case with the 2002 ti, which was topped by the 130 hp 2002 time. Following this, tuner Dähler presents the BMW 128tii, which even trumps its big brother in terms of engine power. (265 km/h top speed in the Dähler BMW M135i.)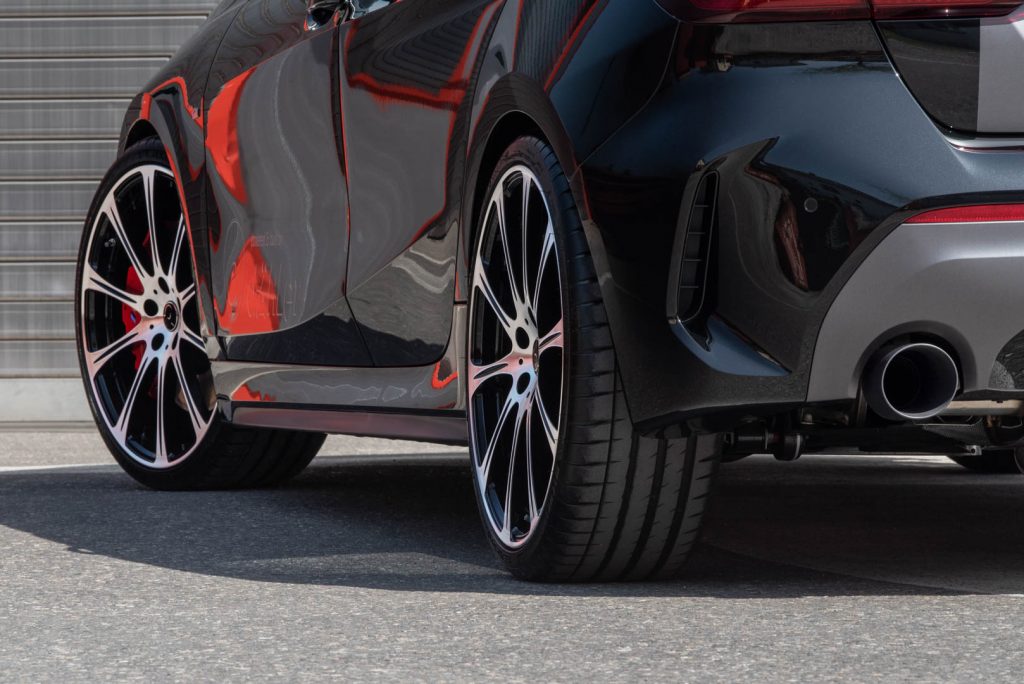 Both the M135i and BMW 128ti are powered by the B48 turbocharged four-cylinder engine, and an eight-speed automatic is standard in both cases. But where the M model squeezes out 306 hp and 450 Nm of torque, the 128ti has to make do with 265 hp and 400 Nm of torque. Dähler corrects these figures significantly upwards. After tuning, 313 hp and 500 Nm of torque are available. Theoretically, even more, would have been possible. In the sense of better drivability, one left it however with these values. The tuner does not disclose any driving values. The time will easily crack the 6.1 seconds that the base car needs from 0 to 100 km/h. The time performance is also good. Under-five seconds as with the M135i might become difficult for lack of all-wheel drive. The performance upgrade comes with TÜV and EU/CH homologation. The same applies to the Eventuri carbon intake system, which is available as an option.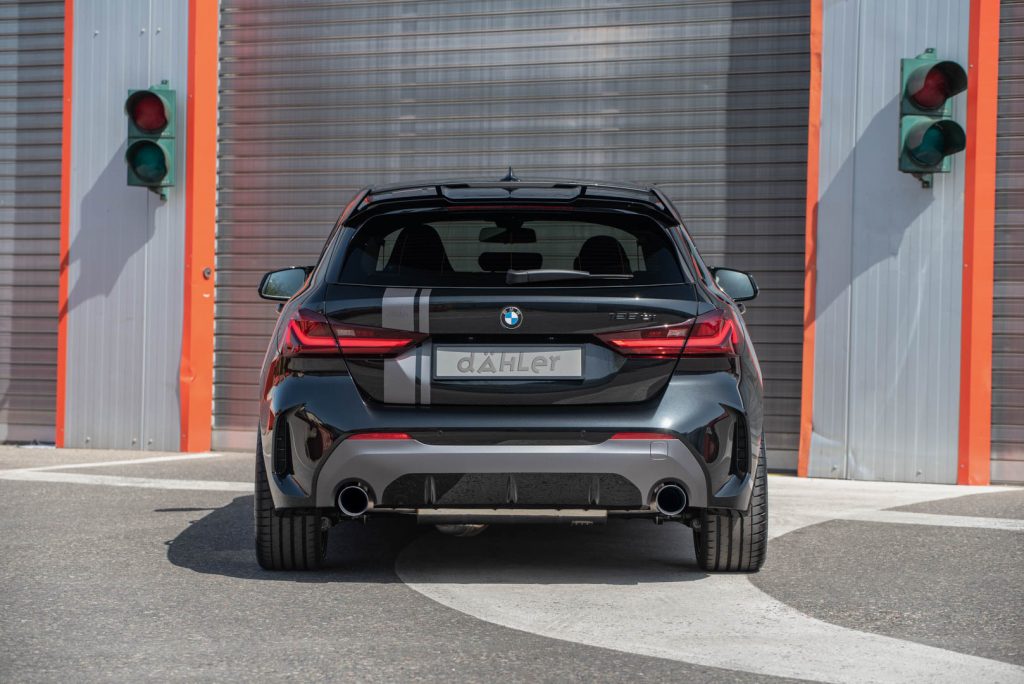 To match the performance upgrade, Dähler also offers a stainless-steel flap exhaust system that flows into two ceramic-coated tailpipes,114 millimeters in diameter. For adequate lateral dynamics, there is a choice of adjustable Coilover suspension or a spring set that is tuned to the adaptive dampers. In-house 20-inch forged wheels with 245/30 tires and new exterior mirror housings round out the exterior modifications. For the cockpit, Dähler has new floor mats and, coming soon, aluminum sport pedals. Prices reveal the tuner on request. The BMW 128ti is available for 44,600 euros.
BMW 128ti Tuned by Daehler Tuning – Photo Gallery