F82 BMW M4 Tuned by Dinan Tuning
The S1 M4 is unlike most previous models that had been tested, in that it hasn't had a no-cost engine gutting and rebuild. With just $7247 in engine upgrades, including a DinanTronics Stage 2 signal conditioner ($2749), a higher-flow stainless muffler ($2499), and a carbon-fiber cold-air intake ($999), the S1 is a relative bargain. That's compared to the S3-R M3 we tested in 2010, which was a staggering $31,234 in engine modifications alone.
This new beast doesn't hold the bold power that Dinan has accustomed us to, but it does claim an extra 105 horsepower and 98 lb-ft of torque at a fairly reasonable price. Yes, it's still a pretty high price, but it is considered a fair one considering the fact that you buy an M4.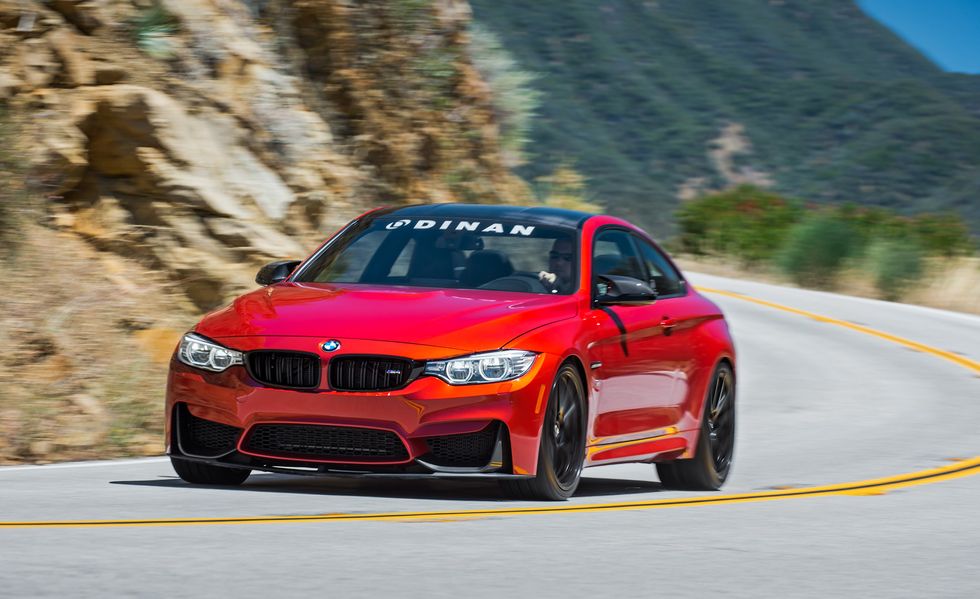 That's because instead of a new engine, you buy a modified chiptune that plugs into your car's computer and shapes the incoming data to trick it into generating more power. The engine swap isn't a great method in an era of multiplexed and code-locked computer systems. But in a BMW it's not a simple matter, because of the complex nature of how the engine senses its environment and operates, everything from cam phasing to exhaust flaps and more.
For one thing, BMW tends to be conservative, he says, and the standard BMW M4 doesn't produce the advertised 425 hp and 406 lb-ft, at least not on the Dinan dynos.
There, it produces 484 hp and 446 lb-ft of torque. The power increase is more like 46 hp and 58 lb-ft, a modest (and credible) improvement. Dinan put the S1 M4 back on the dyno after we tested the car to verify performance and found that the car still produced the claimed 530 hp and 504 lb-ft.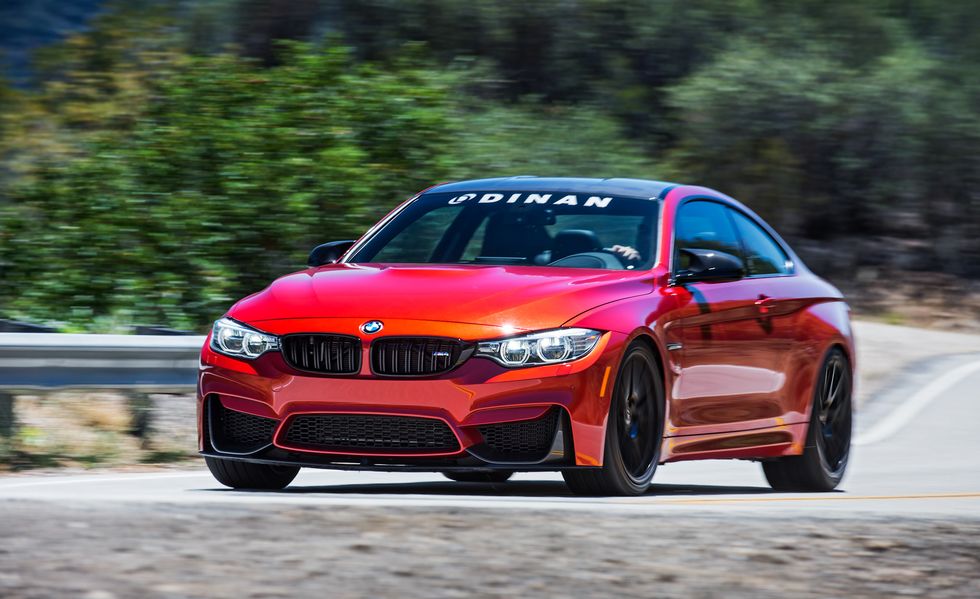 If what van der Schoot says is true, the biggest improvement in 60-mph time one might expect is perhaps 0.2 seconds, and that's assuming the tires and test conditions were the same, which they were not.
California pumps usually only offer 91 octane premium gasoline, while Michigan pumps offer up to 94 octanes. In addition, California's unique summer fuel blend takes precedence over power generation, van der Schoot says. In her experience, BMWs are very sensitive to octane differences and fuel quality, with the computer aggressively reducing ignition timing to prevent pre-detonation.
Rounding out the S1 package, which costs a total of $10,984, are aluminum pedals for $139. The photo car also has a few additional options, including a set of 20-inch forged aluminum wheels worth $6550, a carbon fiber front splitter worth $1260, a rear diffuser worth $1200, mirror caps worth $345 a pair, and a black kidney grille worth $150.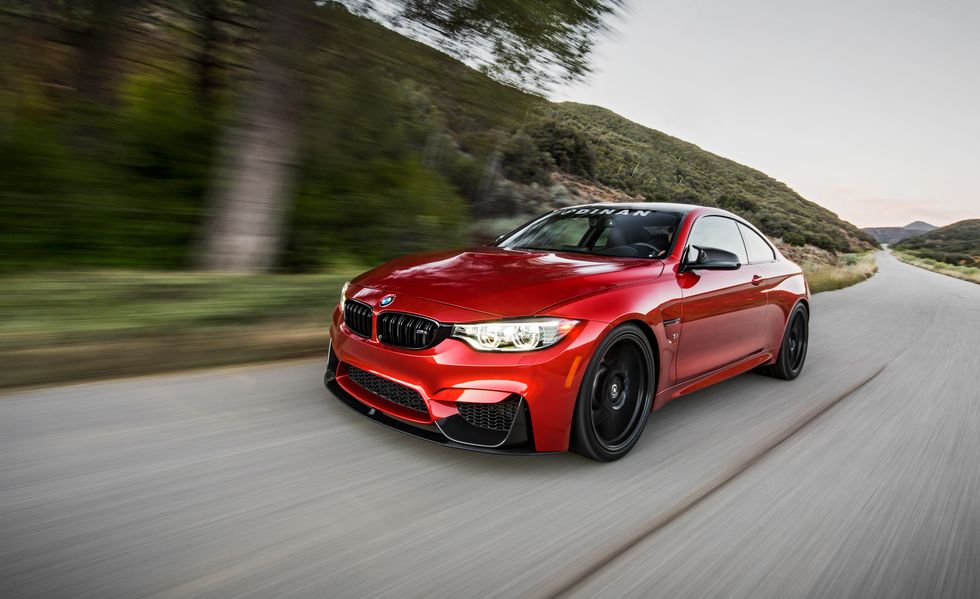 With Pirelli P Zero Corsa tires replacing the standard Michelin Pilot Super Sports tires and measuring 275/30 front and 305/30 rear, the Dinan stopped after 157 yards on its factory brakes and beat the skid threshold by 0.97 g, similar numbers to the standard model but, unfortunately, a bit worse. Make no mistake: the big wheels are just for show.
Pop the hood and you'll reveal a beautiful carbon-fiber boomerang as the chassis mount, underneath which sits perhaps the best-looking six-cylinder engine in production. Regardless of which parts supplier you go to, if you want to upgrade this symphony of magnificent engineering, don't cheap out on this car.
F82 BMW M4 Tuned by Dinan Tuning – Photo Gallery