BMW M8 Competition – Tuned by Manhart
Manhart has never failed to succeed, or deliver a great package to its customers, never disappointing with the famous and huge projects they've done in the past, and not disappointing with this one either, entirely reworking the BMW M8 Competition.

If you want a BMW that satisfies your long-distance craving as well as your performance appetite, then the M8 Competition might just tick both boxes. The 4.4-liter V8 delivers 625 horsepower and 750 Newton-meters and is four-wheel drive. The M8 Competition can sprint from 0-100 km/h in 3.2 seconds and up to a top speed of 305 km/h if you order it with the M Driver package.
Manhart started work on the MH8 800 project with the M8 Competition, which he has developed massively. The results are even more impressive. 823 horsepower and 1,050 Newton-meters, achieved by replacing the turbo kit and intercooler with more powerful ones, and reworking the ECU. These new power figures also have an effect on the performance numbers. According to Manhart, the MH8 800 is 'the fastest M8 Competition in the world', boasting a 0-100 km/h acceleration of 2.6 seconds and a top speed of 311 km/h.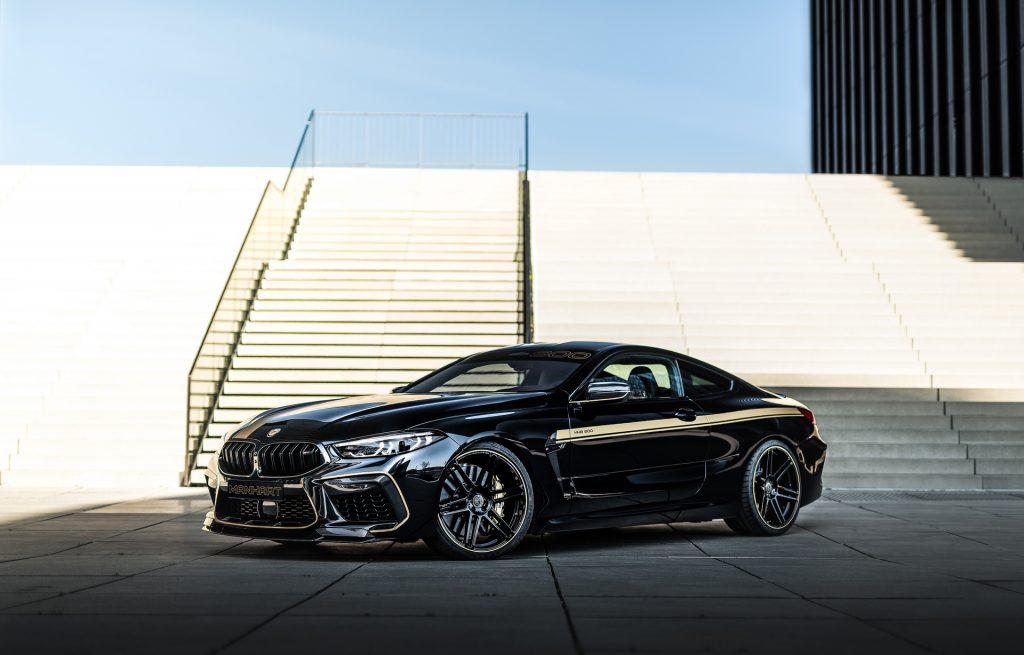 In addition to the abovementioned, Manhart has also included in the MH8 800 package an aerodynamic kit that uses carbon fiber here and there, 21-inch wheels, an interior with carbon fiber inserts, and an optional exhaust system made of – you guessed it! – carbon fiber. Unlike the BMW M8 Competition, the Manhart MH8 800 has a 30 mm lower ground clearance.
The BMW M8 Competition is quite a beast even on stock settings, with a 0-62 mph sprint of 3.2 seconds, it would destroy most of the cars on the road nowadays even the EV's that have blown up a lot recently.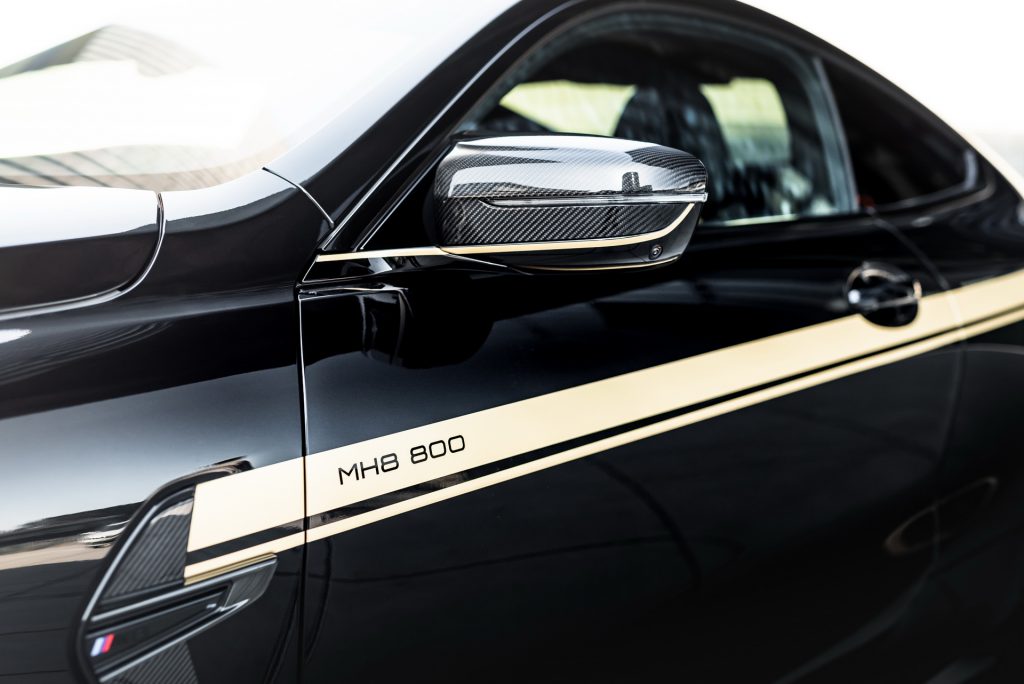 Things tend to get outrageous when Manhart takes the wheel on redesigning and tuning an already pretty powerful engine. The clip beneath showcases a Manhart MH8 in action, with its 800 HP. This is one of the tuning packages on the market from the German tuner. According to them, it should push the 4.4-liter twin-turbo V8 beneath the hood to around 800 HP.
In the clip, we notice a couple of autobahn sprints, and they show the amount of madness the M8 can do. 0-100 km/h takes under 3 seconds, whereas the 100 to 200 km/h (62-124 mph) sprint takes just 5.76 seconds. That's quicker than most cars do from 0 to 100! Needless to mention, this thing will go over the 186 mph (300 km/h) mark, and it sounds like a platoon of marines firing at will whenever you mash the throttle.