E91 BMW 3 Series Equipped with VMR Wheels
Europeans are crazy about BMW sports cars, which are often associated with refined and useful family cars, but every now and then it's quite nice to see a special edition model cruising through the Alps.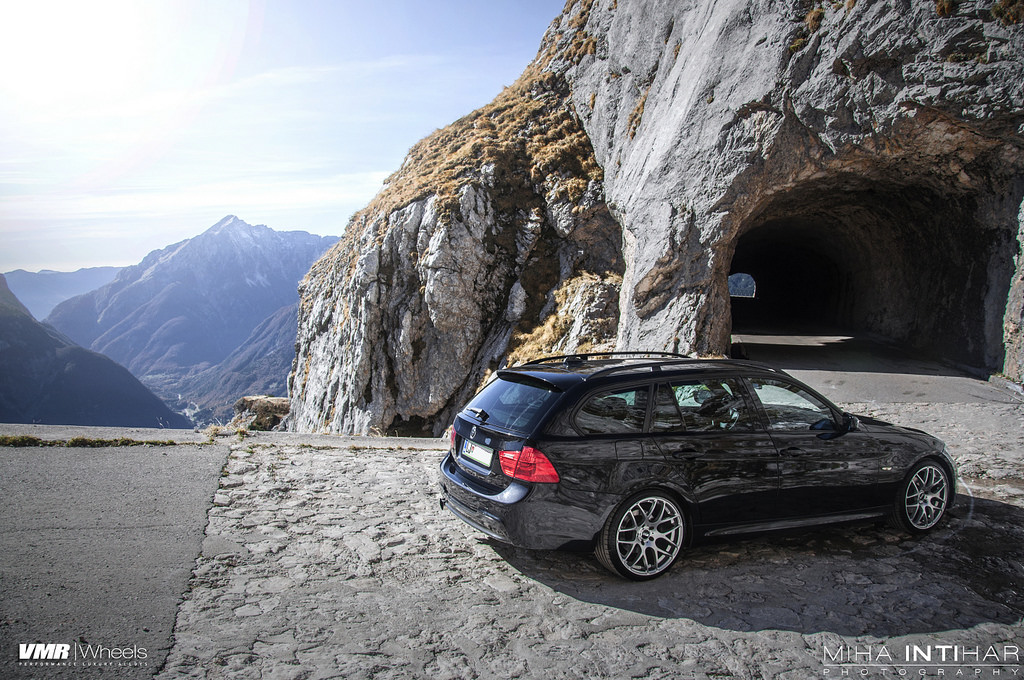 That's the case with this gorgeous BMW 3 Series E91 sports car, which has received a new set of VMR wheels that make it a real eye-catcher on the roads.
In spring 2005, the new BMW E90 is unveiled at the Geneva Motor Show. Shortly afterward, the fifth generation of the popular BMW 3 Series is named "World Car of the Year". There is no more differentiation between the BMW E90 Sedan and BMW E91 Touring versions and the Coupé (BMW E92) and Cabriolet (BMW E93) versions than previous generations, and the models are more visually independent.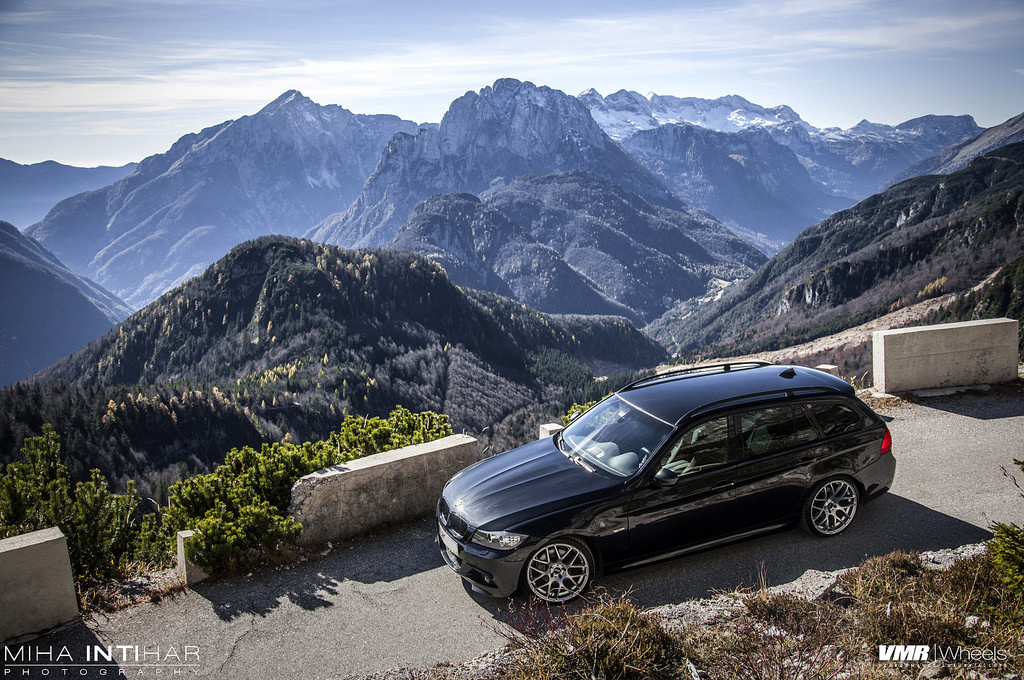 Being only 5 centimeters longer than the E46, the BMW E90 has a more mature appearance on the outside, but its sporting qualities do not suffer. For the first time, the famous operating system used in the larger models, iDrive, is also introduced in the BMW 3 Series: navigation, infotainment, and other essential car functions are now controlled with a joystick.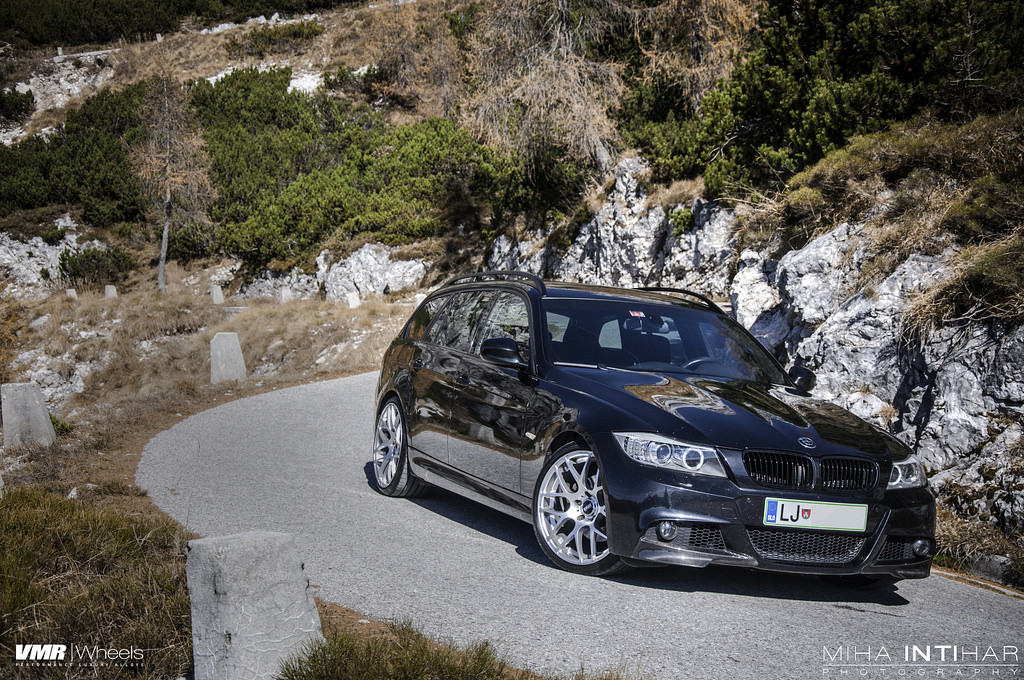 In the front we have the VMR V710 high-performance wheels measuring 19×8.5 and 19×09.5, all painted in Hyper Silver. The wheels are fitted with Good Year Eagle F1 tires.
A new set of lowering springs lowers the ride height of the car and provides better stability and a more aggressive look. As far as we can tell from the photo session, no changes have been made to the body.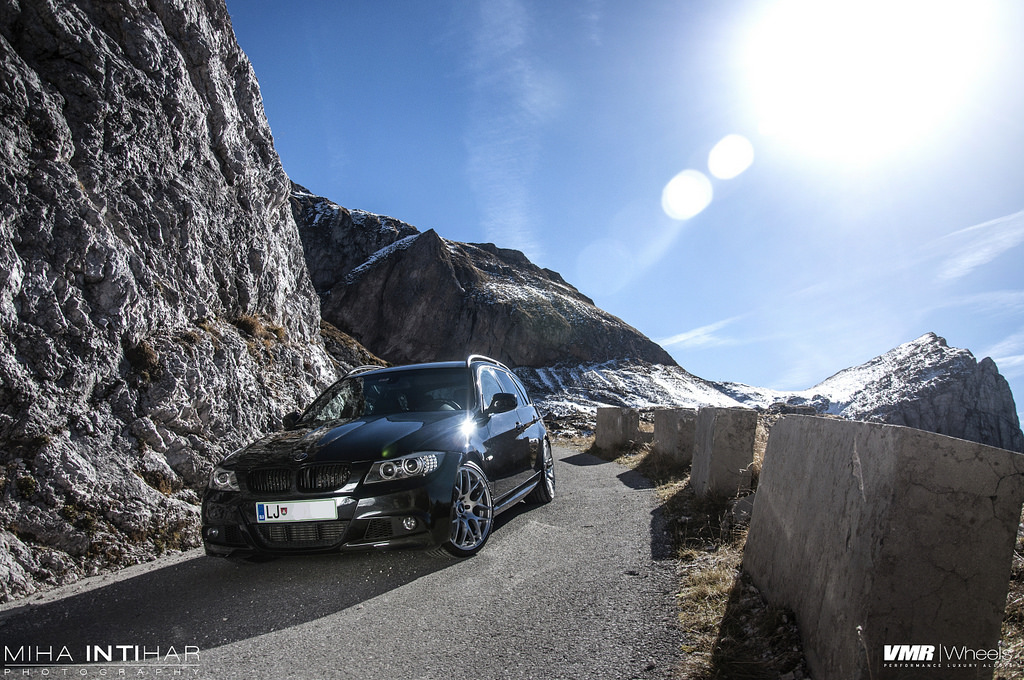 Under the hood of the BMW-3 Series Sports Wagon works a standard 2.0-liter four-cylinder diesel engine with 184 hp and 320 Nm of torque. With this, the station wagon sprints from 0 to 100 km/h in 7.5 seconds, with a top speed limited to 250 km/h.
E91 BMW 3 Series Equipped with VMR Wheels – Photo Gallery