F80 BMW M3 With Wheels from Kaege Tuning
On the Kaege Tuning team's Facebook timeline, I just discovered a chic, tuned blue BMW M3 F80. Along with various other modifications, the tuner is definitely focusing on the newly installed set of 19-inch BBS wheels, which are an absolute enrichment to the car compared to the stock one.
Many other details have not been posted, but as we all know, pictures say more than a thousand words. However, we took a closer look at the car, made comparisons with the production version, and discovered one or two changes. What we learned directly from the tuner and what we recognized ourselves, we present below in a brief summary.
If you discover any other modifications, please let us know in the "comment box", which we will of course include in the article.
The German dealership/tuning company's main interest was the chassis. This is what has made the BMW M3 an icon of high-performance cars since its introduction. The car's superior driving dynamics and handling have been enhanced by a variety of suspension options, ranging from nimble to track cornering predators.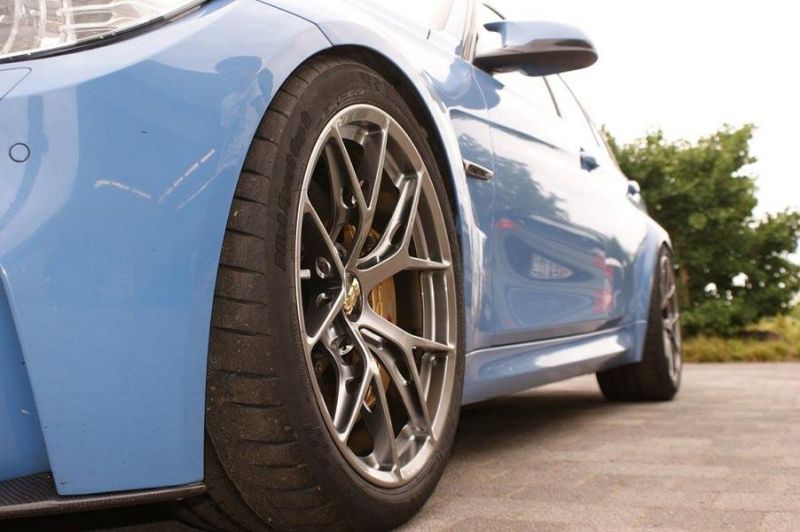 New pivot mounts are also available as an option, increasing camber by more than 2.5 degrees to improve handling characteristics and steering response. For track day enthusiasts, a full wheel load adjustment option is also available.
But that's just the beginning. Kaege can add a new KW Variant 3 Coilover suspension configuration that optimizes handling, especially on M3s without factory sport suspension. For those who want a more race-oriented setup, Kaege can add either a two-way KW Club Sport suspension with a suspension mount or a three-way KW Club Sport suspension with a drop-adjustment mount. Both options give the driver the ability to increase camber by up to 3 degrees to improve dynamics.
Once the suspension was tightened and tuned for cornering, Kaege turned its attention to the wheels. To maintain driving dynamics, new BBS CH-R wheels in 9.0 x 20 front and 10.5 x 20 were fitted in place of the larger 21-inch wheels. They are fitted with Michelin Pilot SuperSport tires measuring 255/30 R20 on the front axle and 285/30 R20 for maximum grip.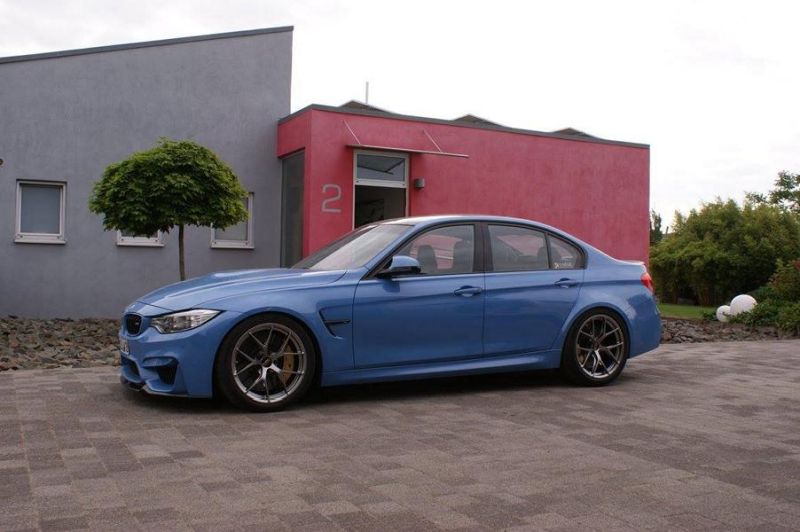 The BMW M3 shines not only with its focused chassis, but also with an engine that is not exactly a forgotten part of the sports sedan. The turbocharged 3.0-liter inline-six has been fitted with a new plug-and-play add-on module that boosts output to 517 hp and 516 lb-ft. of torque for $2,799 and a two-year warranty.
The final part of the transformation takes place inside. Here, Kaege has developed a series of carbon-fiber trim pieces that include seatbacks and bolsters. The parts complement the factory carbon fiber trim set and can be easily attached to the original parts with adhesive for a sportier look.