F30 BMW 335i Tuned by MS Design
The tuner MS Design has truly earned its name: For its 30th anniversary last year, there was – as you might expect for an anniversary – an extravagant BMW project. For this (apart from an M-model) probably no make was better suited than the BMW 3-Series 335i of the F30 series…
The BMW B36, self-proclaimed by MS Design, is particularly elegant in terms of design. Its outer skin resembles the perfection of a Usain Bolt, not least due to the consistently successful shapeliness at the front and rear. The elaborate exterior package for the BMW B36 includes a new front and rear apron as well as additional side skirts, widening of the fenders, a rear spoiler lip, and finishing tailpipes. bagas31 In addition to the prominent design, however, the body kit is equally distinguished by aerodynamic upgrades: The kits, which are largely made of carbon, save weight and provide a little more downforce or downforce pressure of the BMW B36.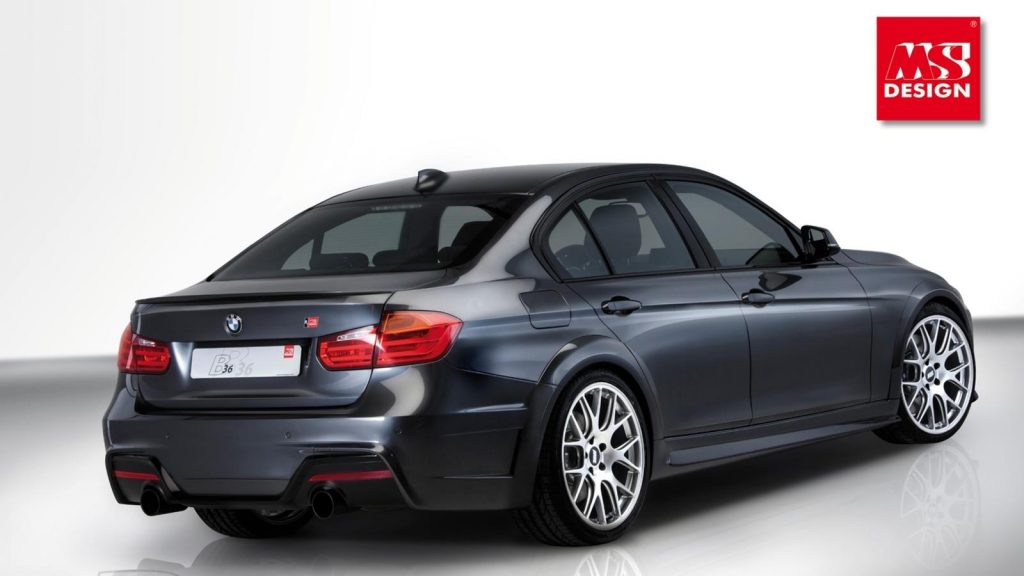 The look is not overly beefy, but sporty, elegant, and somewhat detail-oriented. The BMW 335i F30 a.k.a. BMW B36 naturally also has the right wheels to go with it: The 20-inch alloy wheels (exclusive, weight-reduced makes are also available on request) sit snugly in the wheel arches of the BMW 3 Series, and the rims are shod with sporty-sized tires (front: 235/35 ZR20, rear: 265/30 ZR20). In addition to a firm stance, the BMW B36 also has a dynamically tuned chassis, which gives it optimum handling in all situations. The optionally available aluminum rims with reduced weight should also bring the BMW B36 from MS Design a bit faster to 100 Km / h.
The exterior alone was of course not enough for the tuner MS Design from Roppen/Austria, so the BMW B36 also got a performance update as well as further refinements in the interior. The BMW 335i, which is based on a 3.0-liter inline-six, comes standard with 306 hp, but in the BMW B36 from MS Design, there is an increase of 54 points so that a proud 360 hp can reach the rear axle. The standard sprint to 100 km/h of 5.5 seconds has probably been corrected to an estimated 5.3 seconds by the intervention in the engine management system. According to MS Design, the sprint to 200 km/h has also been shortened by a full 4 seconds compared to the standard model.
Thanks to the refinement measures, the interior of the BMW B36 can now shine with Alcantara. Both the front seats, back seat, side parts, and the center armrest are touched. The sporty, elegant lines already visible from the outside are thus also continued in the interior.