G80 BMW M3 and G82 BMW M4 – Two Street Legal Beasts!
Both of these cars (BMW M3 & BMW M4) posses insane amounts of power and come out of the same league, and also share a lot of things, one of the things being that they are both street legal.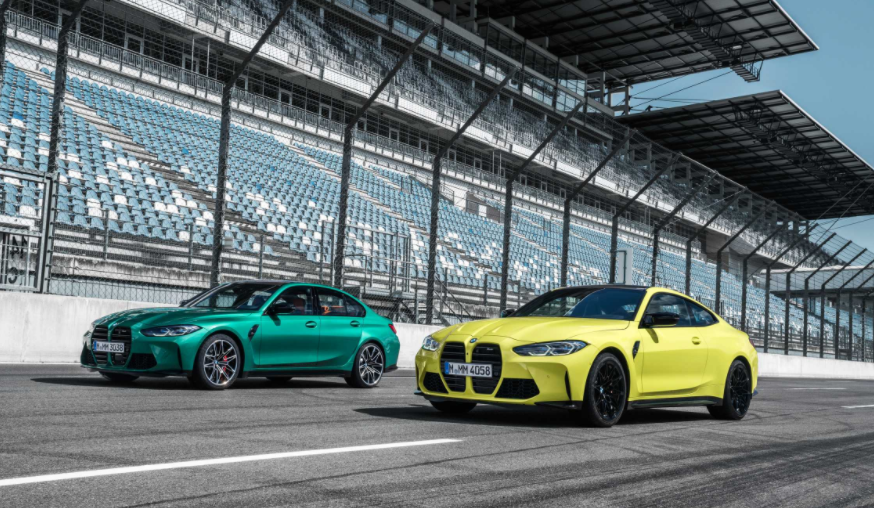 Just a few months after the new BMW M3 Sedan and BMW M4 Coupé were launched, BMW M GmbH is adding two more variants to its model portfolio, offering for the first time the M xDrive all-wheel-drive system for high-performance sports cars in the premium mid-class segment.
The precise distribution of engine power to all four wheels provides superior dynamic performance for the BMW M3 Competition Sedan with M xDrive and BMW M4 Competition Coupé with M xDrive.
The BMW M3 Competition and BMW M4 Competition models feature an inline six-cylinder M TwinPower Turbo engine.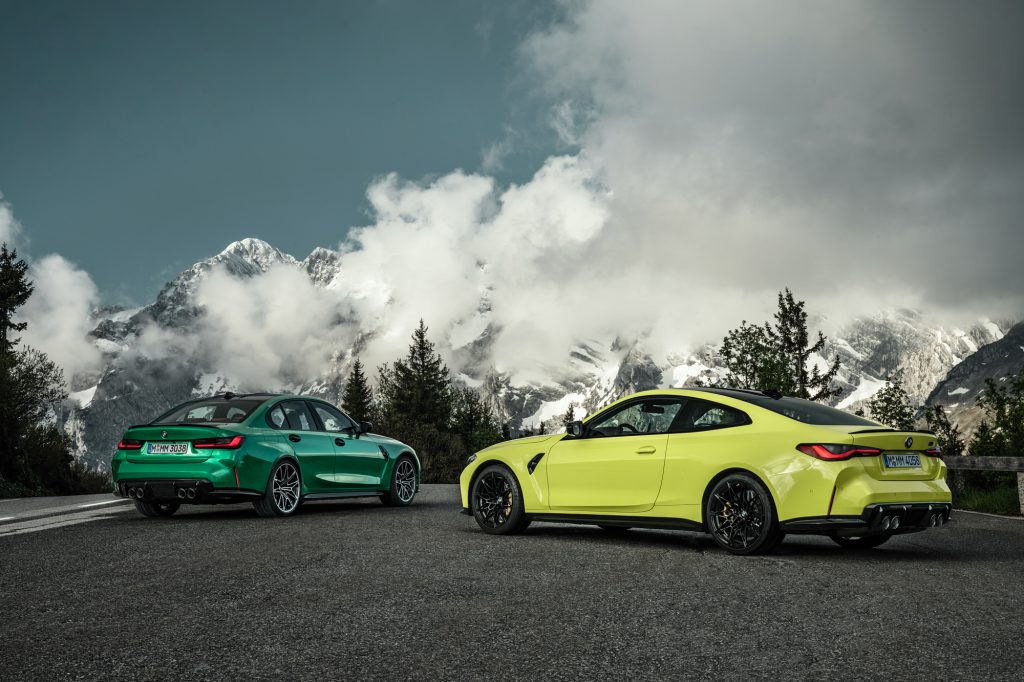 This means a combination of two mini scroll compressors, direct injection (with a maximum pressure of 350 bar), VALVETRONIC valve opening variation, and Double-VANOS timing control. Total power is 375 kW/510 hp at 6250 RPM, while maximum torque is 650 Nm available between 2200 and 5500 RPM.
The all-wheel-drive system specially developed for the BMW M intelligently and continuously distributes power between the front and rear wheels as required to continuously enhance agility, directional stability, traction, and power for track-oriented dynamic performance.
The oil supply to the multi-disc clutch has been optimized to maintain the efficient operation of the variable power distribution mechanism even under extreme track conditions.
The task of transmitting power to the front and rear differentials are handled by driveshafts designed specifically for the BMW M3 Competition Sedan with M xDrive and BMW M4 Competition Coupé with M xDrive. And the output shafts that relay torque to the wheels are specially developed components.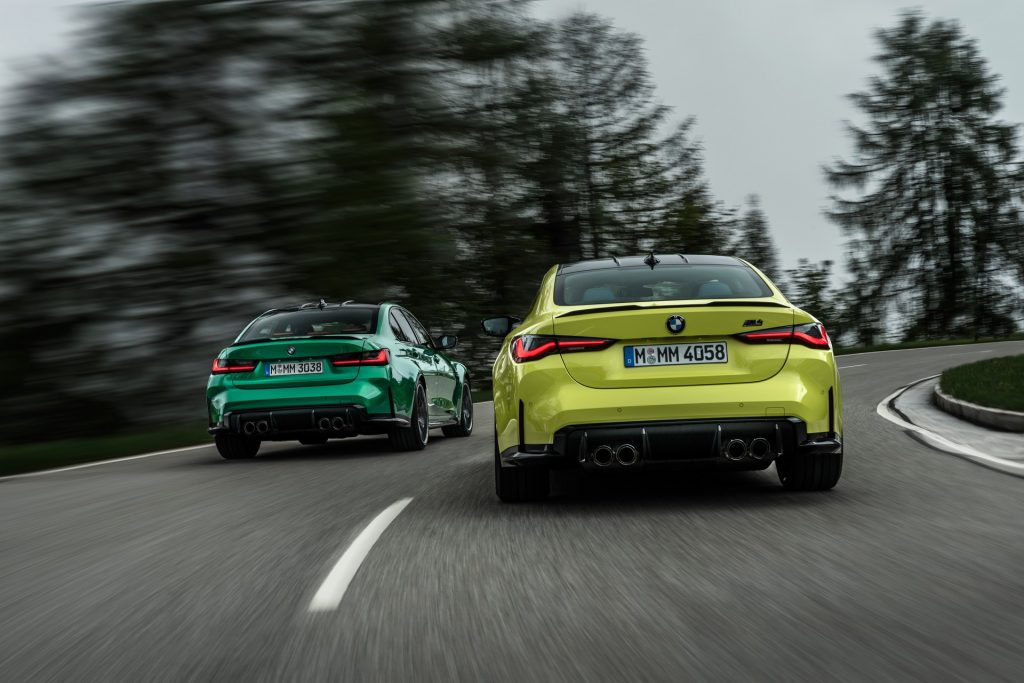 The all-wheel-drive system has a configuration that focuses on transmitting power to the rear axle. Normally, all power is channeled to the rear, with the front wheels being driven only when the rear can no longer transmit all the power to the road.
These extensive bespoke modifications to the all-wheel-drive system ensure that both the existing rear-wheel drive and new M xDrive variants stand out with their uncompromisingly designed M-specific steering characteristics.
With the addition of two all-wheel-drive model variants to the range, BMW M GmbH now offers an unrivaled variety of high-performance models in the mid-size class.
The BMW M3 Sedan and BMW M4 Coupé offer unique solutions to rivals through their combination of rear-wheel drive and six-speed manual transmission. Power is also transferred to the rear axle in the BMW M3 Competition Sedan and BMW M4 Competition Coupé, but via an eight-speed M Steptronic transmission with Drivelogic.