E21 BMW 3 Series 320i Tuned by Stanceworks
If you belong to that category of people who are tired of blue "bears" with hideous kits, of "kittens" tormented in every way from which songs with enemies and value grow, well, this is for you! With the caveat that "it can be done differently", the Americans at Stanceworks have stylized this BMW 3-Series 320i in a discreet yet appealing way. They started with the paint: a Sepang Bronze from an M5 of the same age. And yes, it looks great even though it's gold. Under the hood, the joke thickens. The Americans have replaced the old E21 engine with an M42 from a younger version of the series.
Not a herd owner, but rather as understated as the rest of the tuning. The interior has been redesigned by..a woman… Even though it is said that women and cars don't make a good home together, it must be appreciated that a little sense of proportion doesn't hurt an interior. But back to the exterior, the old beamer has been lowered by 40 mm and added ultra-slim Ronal magnesium wheels. In other words… Hats off!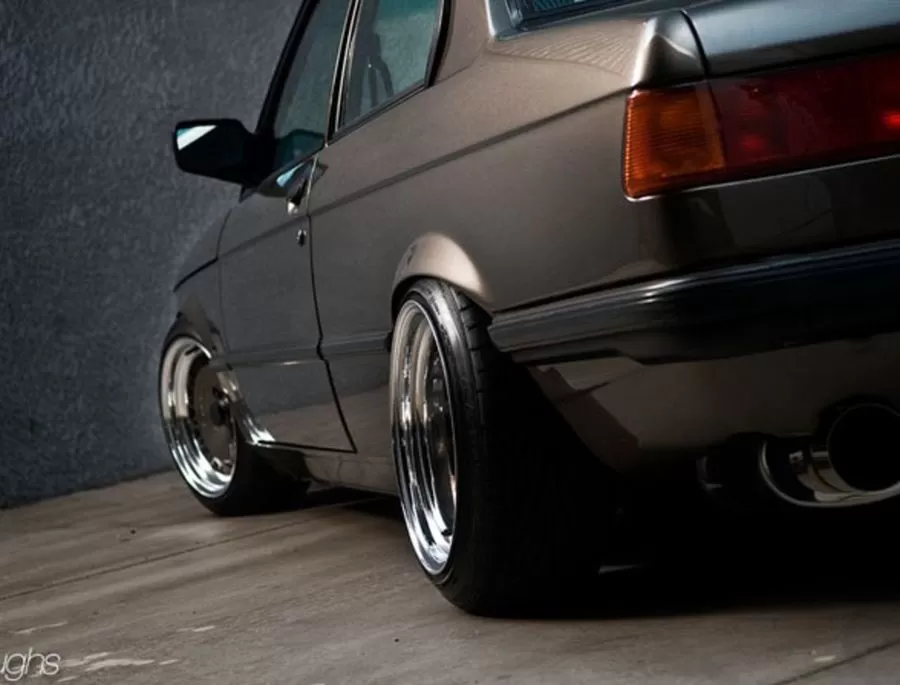 The official presentation of the BMW 3 Series has led the Chairman of the Board of Management of BMW AG to draw particular attention to the BMW 320i. "From our point of view this car is a worthy modern successor to the famous BMW 2002," said Eberhard von Kuenheim, Chairman of the Board of Management at the time. In the year following its debut, readers of Europe's best-selling car magazine voted the top-of-the-line 3 Series "the world's best sedan" in the class of engines up to two liters.
Since its launch, the range has included the BMW 316, BMW 318, and BMW 320. The designation of the models was derived from the displacement of their engines: 1,573 CMC, 1,766 CMC, and 1,990 CMC respectively. The sophisticated, four-cylinder, carburetor engines combined sporty performance characteristics with very reasonable fuel economy. The 2.0-liter engine in the BMW 320 and the 2.3-liter engine in the BMW 323i were designed specifically for the BMW 3 Series.
The engine portfolio blossomed spectacularly in 1977, when, for the first time, six-cylinder engines made their way into lower mid-class models.